AC9
AC1200 Smart Dual-Band Gigabit WiFi Router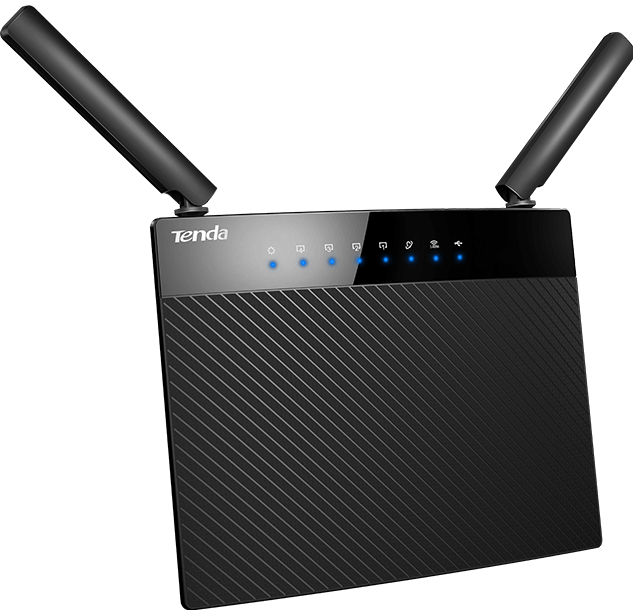 What It Does
AC9 leads the way in next generation routers, offering dual-band Gigabit wireless with all-new 802.11ac Wi-Fi. Its powerful Broadcom ARM Cortex-A7 CPU and 128MB DDR3 provide the best performance in both 2.4 GHz and 5 GHz bands. The 5 GHz band works at up to 867 Mbps, while the 2.4 GHz frequency tops 300 Mbps, delivering an incredible combined bandwidth of 1167 Mbps. That's three times the speed of standard 2x2 wireless-N routers! With the Beamforming+, built-in high powered amplifiers and external antennas, you can enjoy lag-free gaming and uninterrupted video streaming anytime anywhere. Smart management via the Tenda app, LED indicator and power saving features, all contribute to a healthier e-life.
Main Features
• Ultimate 11ac speed of up to 1167 Mbps, delivering both 867 Mbps 802.11ac at 5 GHz and 300 Mbps 802.11n at 2.4 GHz concurrently.
• Full gigabit wired connections for ultrafast data transfer speed.
• Broadcom chipset for stable and fast Wi-Fi experience.
• High powered amplifiers and external antennas for whole-home coverage.
• USB Port - easily share a local printer, including files & media, with networked devices or remotely via FTP server.
• Beamforming+ technology boosts range for the 802.11ac Wi-Fi devices.
• Smart Wi-Fi Schedule for convenient power savings.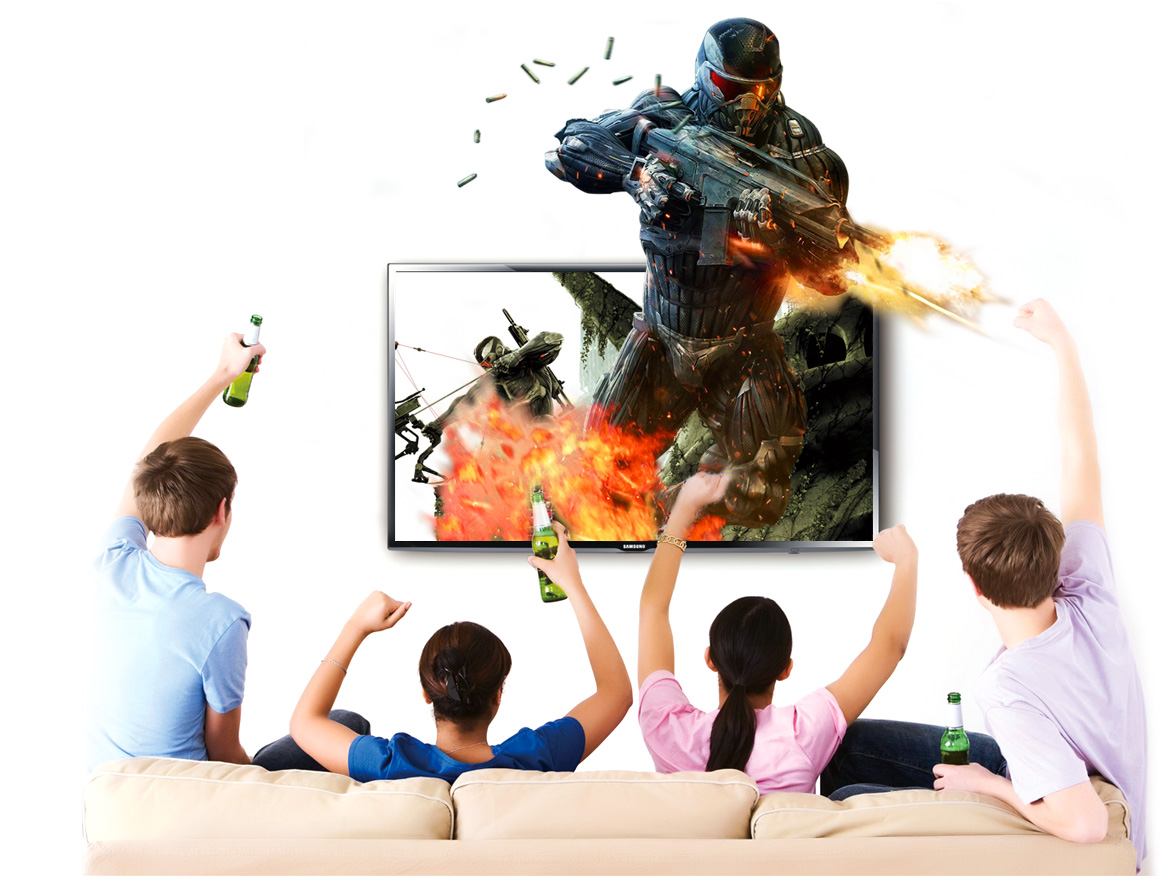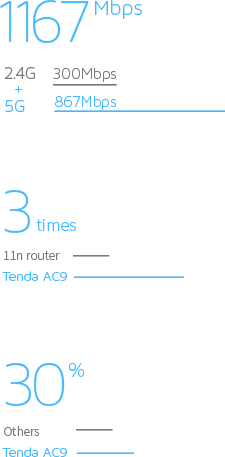 Faster than 11n router
Faster than other 1200M routers
802.11ac
The Next Generation of WiFi
AC9 comes with the next generation Wi-Fi standard– 802.11ac, 3 times faster than wireless N speed and delivering a combined wireless data transfer rate of up to 1.2 Gbps. With 867 Mbps wireless speed over the crystal clear 5 GHz band and 300 Mbps over the 2.4 GHz band, the AC9 is a superior choice for seamless HD streaming, online gaming and other bandwidth-intensive tasks.
Full Gigabit Wired Connections for Ultrafast Data Transfer Speed
With one gigabit Internet port and four gigabit Ethernet ports, speeds can be up to 10× faster than Ethernet connections. The AC9 is a powerful hub to support a robust and extremely fast wired network.


External Antennas for Fully Expanded Coverage
With 2 external dual-band antennas combined with higher quality antenna technology, you can maintain high speeds across greater distances. This provides you with incredible wireless coverage and reliability from anywhere in your large home or office. Beamforming+ also reduces interference from other devices for stronger Wi-Fi connections so you can easily enjoy high-bandwidth activities.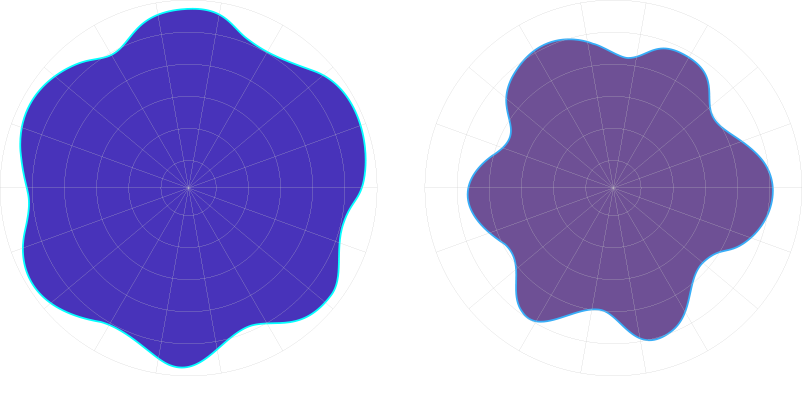 Superior Chip Superior WiFi
A chip to a router is like a heart to a human. AC9 builds in the most advanced Broadcom chip to ensure exceptionable compatibility and stability. Just enjoy the ultimate surfing fun anytime anywhere.

Easy Storage and Print Sharing
AC9 has a multi-function USB interface and supports storage sharing, printing server extensions, and more. You can share movies and photos with your friends and family once connected to the storage device.
Smart WiFi Schedule for Your Healthy e-Life
Forget to turn off your router before going to sleep? The Smart Wi-Fi Schedule saves you from the hassle. Set the ideal time range and AC9 will turn on/off your Wi-Fi network, reducing power consumption.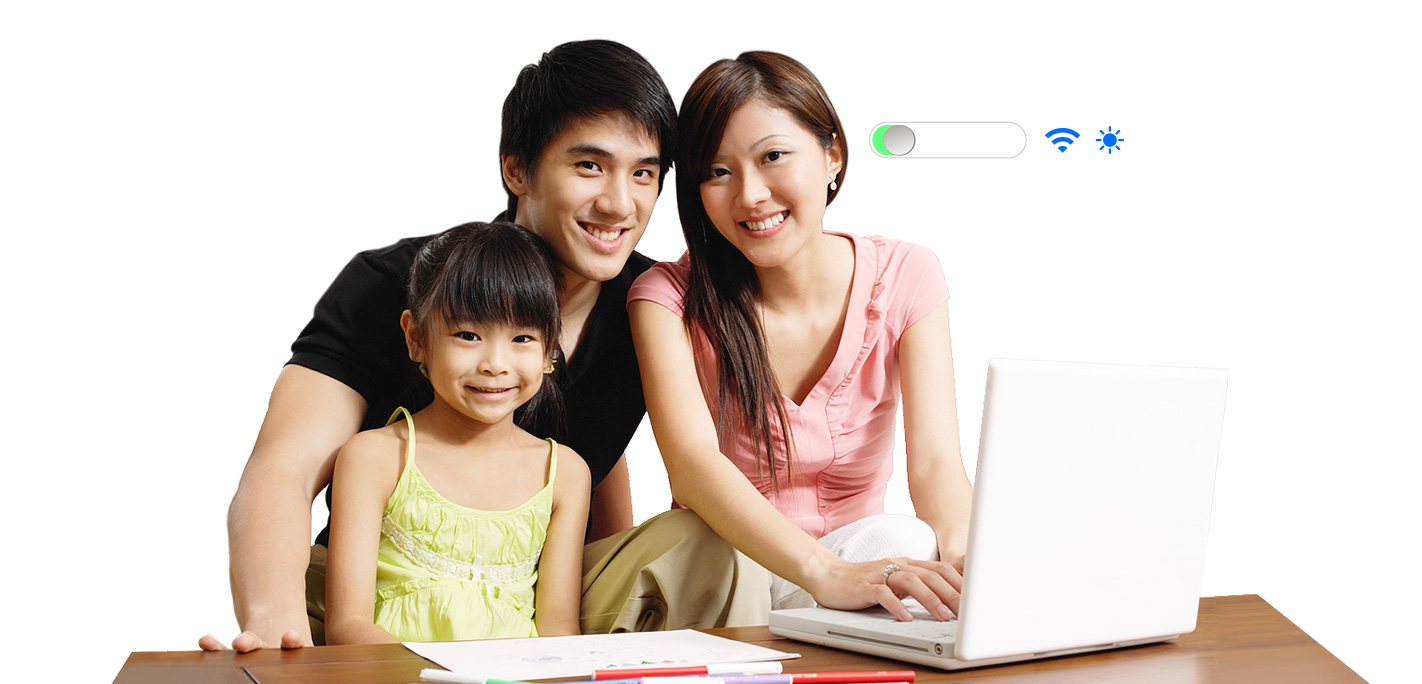 Easy Setup
A simple setup interface gives you access to the Internet in 30 seconds. Whether you are a tech-savvy enthusiast or a newbie, AC9 is easy and intuitive to setup.
Easy online setup
Easy installation interface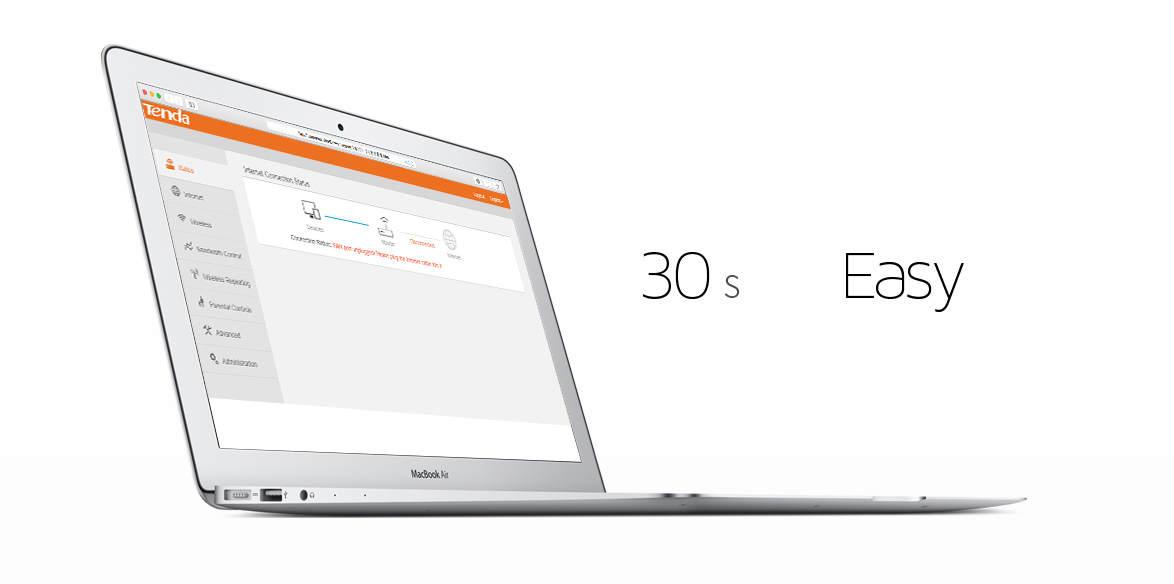 Art & science meet
Tenda's AC9 combines artistic impression with scientific genius. The simple yet understated design, adds a touch of elegance to any room decor. Who says technology can't be beautiful?