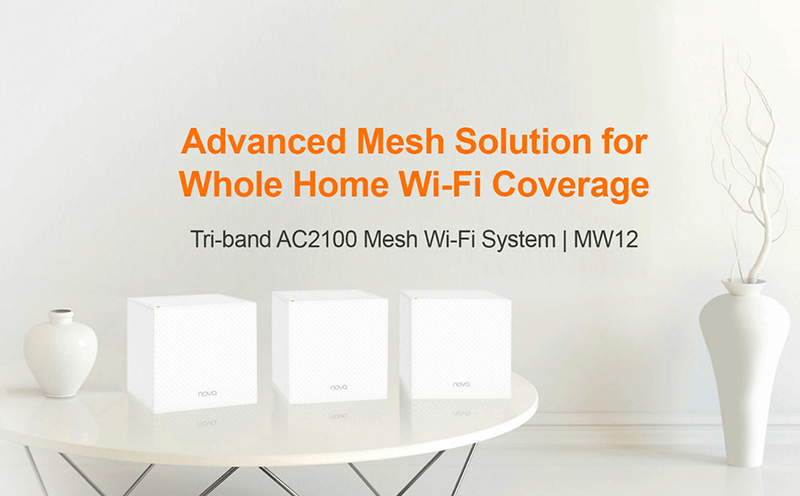 The world progresses more and more towards going digital in almost every sector, be it working from home, gaming, or kids attending school online on their computers/tablets. Our world is now almost virtual! Pre-pandemic working from home was seen as a convenience, but now it has become crucial and essential. Our homes are now expected to have internet connectivity as goods as our office. An excuse of poor internet connection won't cut it if you miss a deadline. Importantly, what we need is a Wi-Fi router with stable internet connection with lag-free performance, which provides a safe and secure connection, varied bandwidth range, and a Smartphone app which can be operated from anywhere. Not to forget the number of devices that can connect to the router. If significant numbers of devices are connected to the router, the performance of the router will be negatively affected. This is where you should consider routers with a multiple frequency band range.
When you get a router with simultaneous dual-band technology, it can broadcast a 5 GHz signal and a 2.4 GHz signal. Devices that support modern 5 GHz Wi-Fi will connect to the faster one, while any older devices you have lying around will connect to the older, slower, but more compatible 2.4 GHz signal. Essentially, the router can host two different Wi-Fi networks at once. It gives you the option to connect to either of the two networks (1) 2.4 Ghz for just browsing or (2) 5 Ghz for high speeds. A simultaneous dual-band router gets you both.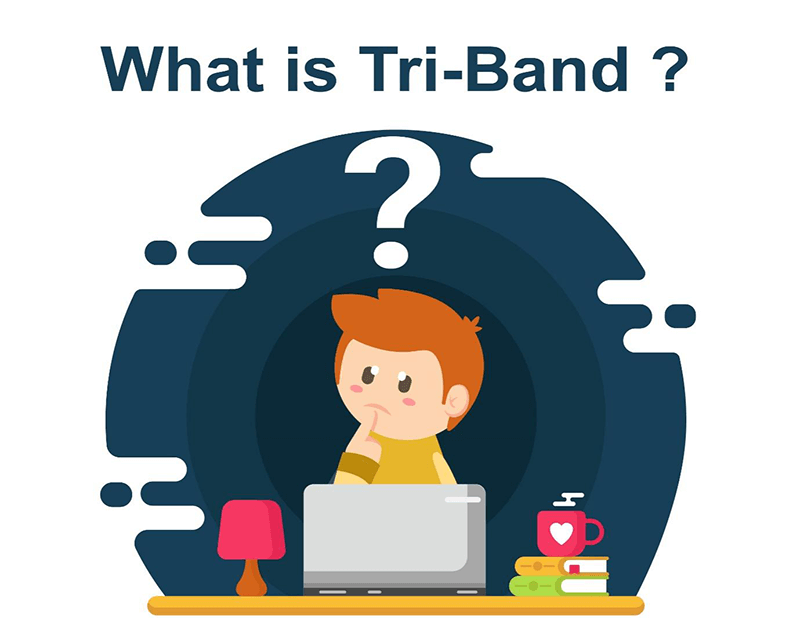 So What's a Tri-Band Router?
While dual-band routers broadcast two seperate signals, tri-band routers broadcast three different signals, capable of connecting more devices and providing higher speed for data transmission. While two of the WiFi bands are mostly used to connect WiFi devices, the remaining 5 GHz band will be used as a backhaul for internal communication so that less bandwidth is taken up while transmitting the data. As a result, you will have a much smoother WiFi experience whilst streaming high-resolution 4K content from Netflix/Apple TV/Amazon Prime Video, and also while playing online games at the same time.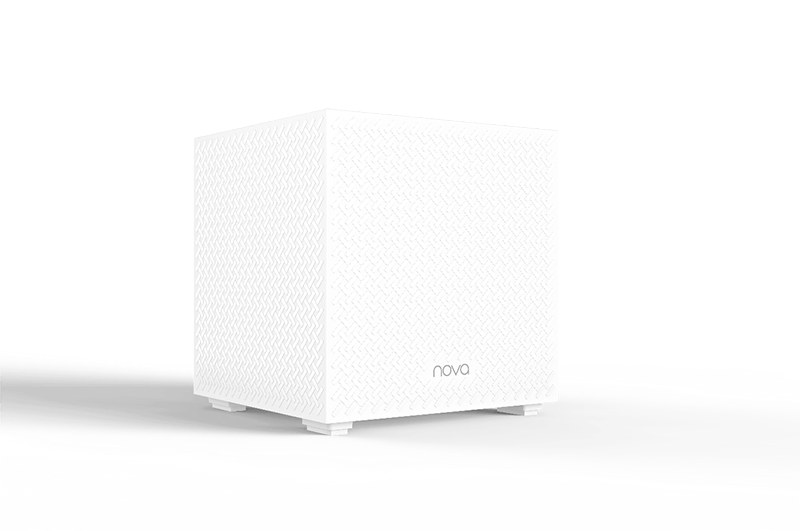 Nova MW12 is a whole home Tri-band Mesh Wi-Fi system designed for medium to large households with a high speed broadband service. Powered by Tenda Mesh technology, it creates a distributed network with several nodes throughout your home. A 3-pack of MW12 is able to cover up to 6000 sq.ft. AC2100 tri-band design and full gigabit ports support and give full play to your high speed broadband service. All terminals can enjoy high-speed tri-band Wi-Fi at the same time, ensuring low latency for internet games, smooth streaming of 4K videos and VR HD applications. It features easy and wire-free installation and allows both auto-networking and manual configuration.
It adopts a 5GHz dedicated powerful WLAN full-featured front-end module, equipped with integrated signal amplifier. The concentrated signal makes sure stronger and more stable multi-story home WiFi coverage. You can enjoy the very best signal from every corner of your home.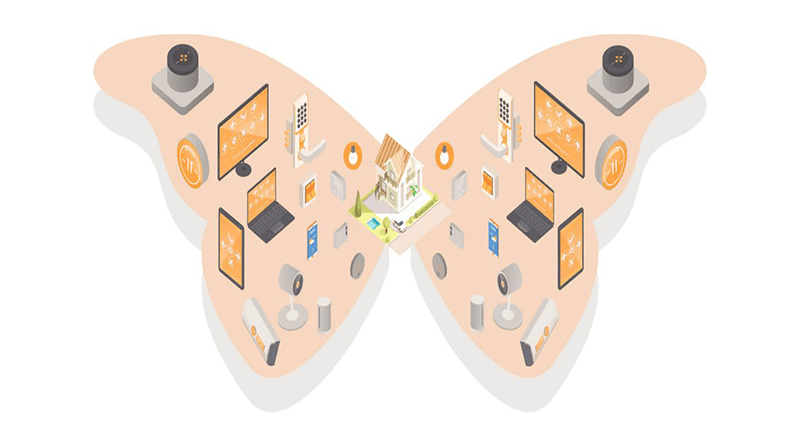 Nova MW12 carries a 900 MHz strong CPU and 256 MB large memory, supporting MU-MIMO technology to bring lag-free experience for over 100 devices. Further, the Quality of Service (QoS) optimises traffic seamlessly so that the stream with higher priority can pass first, ultimately bringing better performance for 4K video, HD-VR Game, etc.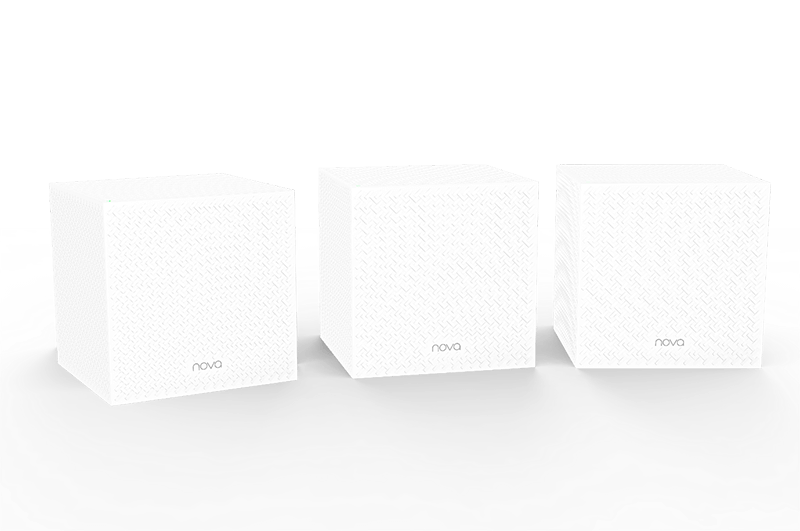 With the app your Mesh Network can be managed from your smartphone. You have the freedom to check your Wi-Fi from anywhere. The Tenda Wi-Fi app provides you complete access and control such as a Devices list, Guest access, Device prioritization, Parental controls, etc. In addition to that, Nova MW has a minimalist design which makes it look like piece of décor that enhances the overall aesthetic of a room. With such a great user experience, the MW12 creates a high-speed and intelligent Mesh Wi-Fi system throughout your home.
Let Nova MW12 be your first Tri-band mesh router.
Find out more on MW12 here - https://www.tendacn.com/us/product/nova%20MW12.html
It's very good
Article Views