Premium Wi-Fi 6 Performance for
Your Smart Home Members
AX3000 Dual-band Gigabit Wi-Fi 6 Router
TX9 Pro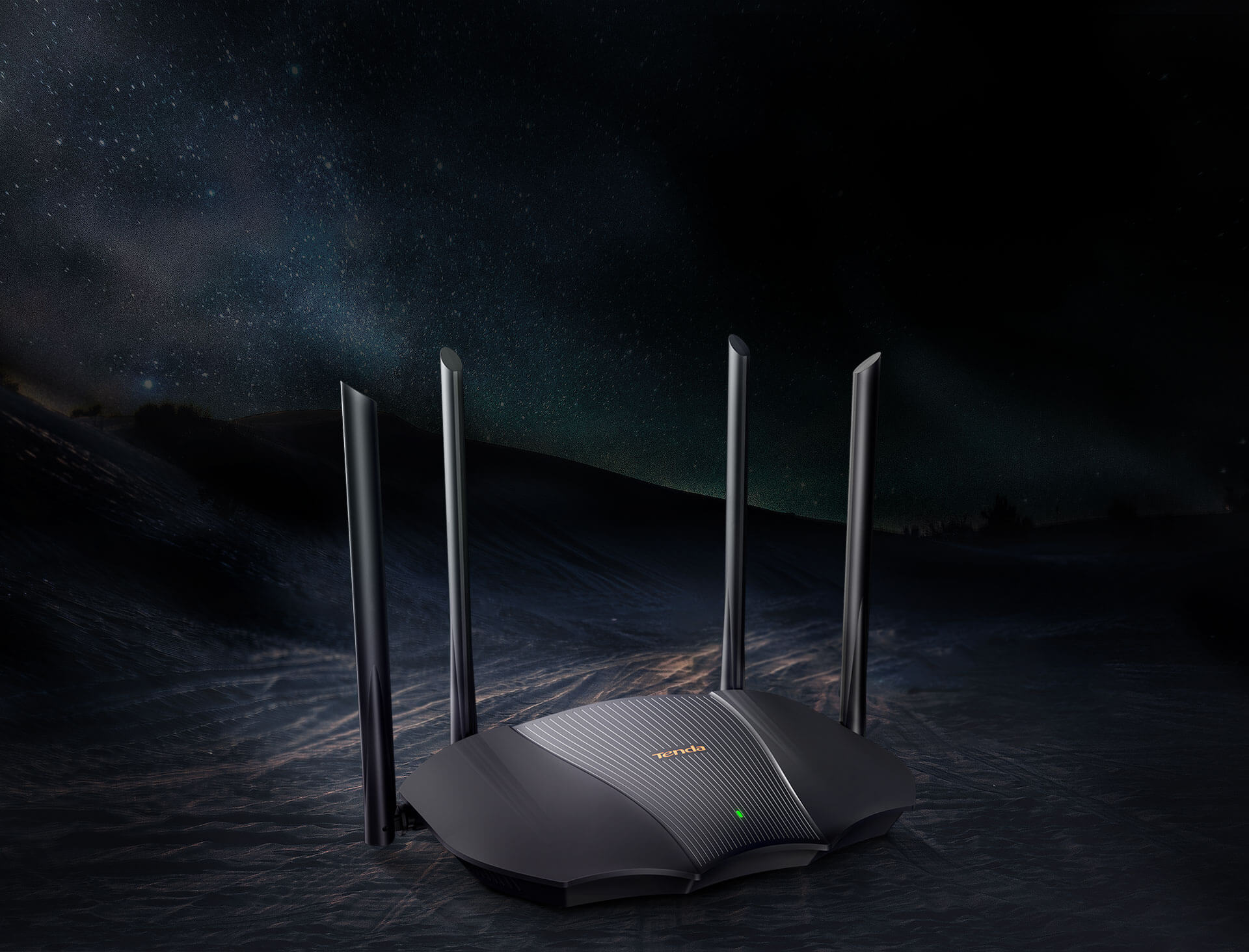 AX3000 for Ultra-Fast Transmission Speed
TX9 Pro is a Dual-band Wi-Fi 6 router that provides 160MHz bandwidth and 1024-QAM for ultra fast wireless connection. With a total networking speed of 2976Mbps — 574Mbps on the 2.4GHz band and 2402Mbps on the 5GHz band.

* Tips: 2976Mbps is the theoretical value of the maximum wireless rate for 2.4GHz and 5GHz dual-frequency concurrency. The actual rate varies depending on different scenarios.
Minimize Lag for a Better,Smart Products Experience
With the innovative combination of OFDMA + MU-MIMO, 802.11ax technology provides greater network capacity and efficiency in congested environments than Wi-Fi 5.
OFDMA divides each channel into small sub-channels, allowing signals from multiple appliances to be bundled together and transmitted simultaneously, reducing latency for a smoother Wi-Fi experience.
TX9 Pro - MU-MIMO + OFDMA
WIFI5 - Normal

◆ OFDMA combines multiple user date into one packet, so more devices can receive data simultaneously.
◆ Only one user's data can be transmitted at the sametime without OFDMA.

1.6GHz Dual-Core Processor Provides Faster
and More Stable Wi-Fi Experiences
Equipped with 1.6GHz high performance Dual-core processor, the operating capacity reaches up to 3000 DMIPS, and NPU processing speed reaches 2220 MHZ, which improves network load capacity, responds faster and more stable.
Operating Capacity
3000 DMIPS

" Four Plus Four " Makes Full Wi-Fi Coverage
Four FEM Modules with the independent signal amplification work with four 6dBi external omnidirectional dual-band antennas for wider Wi-Fi coverage.

◆ Both 2.4GHz and 5GHz bands use two external high performance signal enhancement FEM modules to enhance signal strength.

◆ Four 6dBi external omnidirectional antennas, Wi-Fi transmits farther through the wall.

◆ Four 6dBi external omnidirectional antennas, Wi-Fi transmits farther through the wall.

BSS Coloring Reduces Interference and Improves Efficiency
Supporting BSS coloring technology, TX9 Pro effectively alleviates co-frequency interference, improves spectrum utilization and communication efficiency.

IPv6 Supported
Compared with IPv4 protocol, IPv6 has a large number of IP addresses. Unordered Internet access through address translation can shorten the data transmission time between Internet devices and servers.

TWT Extends Battery Life of Connected Devices
TWT (Target Wake-up Time technology) can effectively reduce the power consumption of terminal equipment and greatly extend its battery life.

The Next-Gen Security Protocol WPA3
The TX9 Pro carries a new generation of Wi-Fi security standard WPA3, which increases the difficulty of algorithmic and network password cracking to prevent forced-attacks, violent cracking.

Remote Control Through the Tenda APP
Wi-Fi status can be controlled remotely through the Tenda APP, even while travelling, which facilitates the real-time monitoring of the home network.

More Features

Guest Network

Timer Function

Parental Control

Wi-Fi Schedule

Black/White List