It is the first time you configure MW5, "

Connect to the WiFi network of a Tenda device

" is showed when you open Tenda App even you connect with MW5 WiFi signal.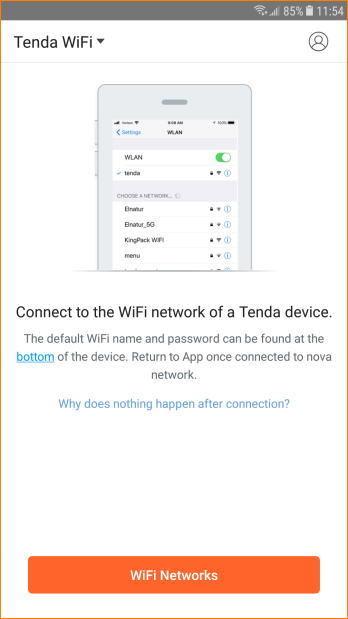 MW5 is managed by other account.
1.Login by correct account and use "

Account Authorization

" function.
2. If you forget your account, please press the reset button for 6 seconds until LED blinking. Reconfigure the nova and login by your account.
Mobile phone is connected with wrong WiFi signal.
Please connect with correct WiFi signal.
0Muy bueno 69Vistas del artículo