Step 1: Ensure mobile phone is connected to MW5 WiFi network.
Step 2: Open Tenda WiFi App, tap "

Settings

" > "

Smart Assistant

", tap "

Enable

", mobile phone is forced to connect to 2.4G WiFi network.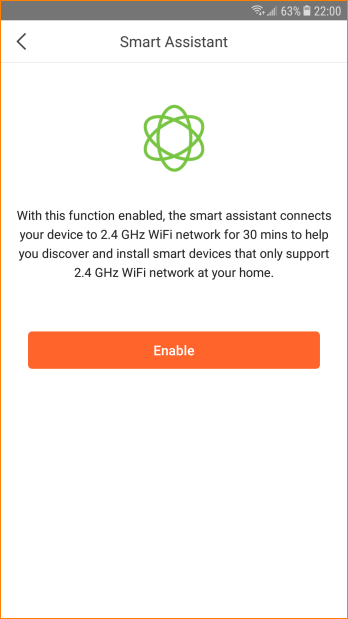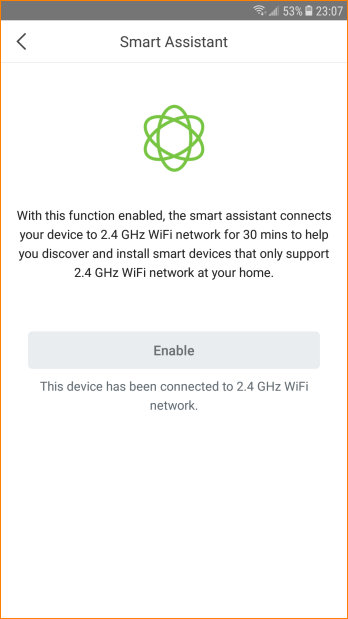 Step 3: You can use mobile phone to configure IP camera or other 2.4G devices.
1. With this function enabled, the smart assistant connects your device to 2.4G WiFi network for 30 mins.
2. If you want to connect 5G WiFi network after 30 mins, disconnect and reconnect WiFi, mobile phone can connect 5G automatically.
1Muy bueno 52Vistas del artículo