O9
5GHz 11ac 23dBi Gigabit Outdoor CPE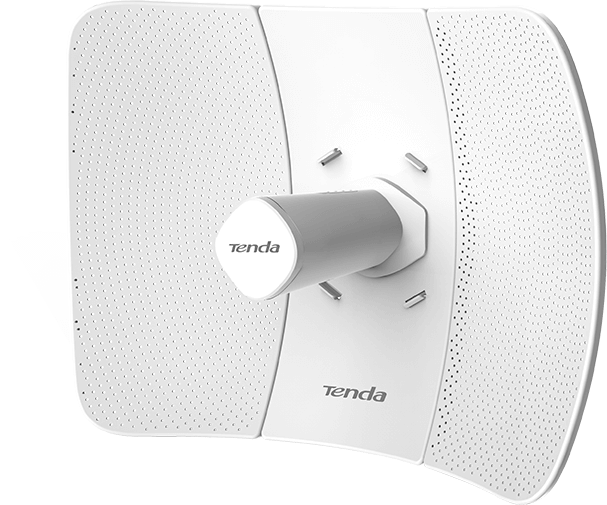 O9 5GHz 11ac 23dBi Gigabit Outdoor CPE
What it does
O9 5GHz 11ac 23dBi gigabit outdoor CPE is designed to PtP and PtMP solutions for privated ISP wireless connectivity, CCTV surveillance and data transmission. It features with 23dBi directional dual polarization antenna to provide an efficient way to pick up and maintain a stable long-distance connectivity up to 25km. Adopt of auto-bridging technology, two CPE can connect to each other automatically to make it easy to setup.
Main Features
• 5GHz 11ac 867Mbps
• One Gigabit ethernet port
• 23dbi dual polarization antenna
• IP65 weatherproof enclosure
• 6000V Lightning Protection
• AP,Station,WISP operating mode supported
• Up to 60 meters of flexible deployment with included PoE adapter
25+km transmission Range
O9 adopts of independent power amplifier and 23dBi dual polarization directional antenna to provide an efficient way to pick up and maintain a stable signal for a wireless network up to 25km.

450+Mbps Wireless Throughput
O9 adopt of 11AC wave2 technology, it delivers 867Mbps speed rate at 5GHz radio. Come with Gigabit ethernet LAN port , the maximum throughput test for PtP connection can be up to 450Mbps.
Gigabit ethernet LAN port
Gigabit ethernet LAN port

6000V Surge Protection Design
O9 adopts of 6000V ethernet port Surge protection design, It can be more robust in the thunder season.

Easy to Assemble and Install
O9 adopts of three-axis alignment, it is easy to assemble in seconds – no tools needed. Only a single screw driver is required for pole-mounting.


TD-MAX-Tenda TDMA proprietary protocol
TD-MAX is Tenda TDMA (Time Division Multiple Access) proprietary protocol to improve performance and capacity for wireless WISP outdoor application scenarios. In outdoor enviroment, the CPE use highly directional antennas to connect to the Basestation from distances that can span several kilometers. the CPE can't sense each other, they become"hidden nodes" and cannot coordinate access to the wireless channel. Thus the Basestation experiences frequent collisions from stations transmitting simultaneously. As the network scales, these collisions build up exponentially, increasing latency and lowering throughput. With TD-MAX, it coordinate all the data transmission and allocates time to active clients to provide greater noise immunity performance when compared to the conventional 802.11 CSMA/CA (Carrier Sense Multiple Access / Collision Avoidance) protocol.
* Total Throughput
* Real throughput depends on the actual application environment

Quantity of Clients

Channel shift to avoid interferrence
O9 provides the Channel Shift feature to offset the central frequency 5MHz upper. It can avoid interference from nearby AP and deliver higher throughput.

CPE Assistant-Centralized Management Platform
O9 equipped with centralized management software that helps users easily manage all the devices in their network from a single PC - CPE Assistant. Functions like device discovery, status monitoring, firmware upgrading, and network maintenance can be managed using CPE Assistant.

Multiple Application Scenarios
Long-Distance Wireless Connection
One work as AP mode and another work as Station mode to create a long distance PtP wrieless connecton for privated ISP wireless connectivity, CCTV surveillance and data transmission.

WISP(Client+Router) Mode
Wirelessly connect to WISP station/hotspot to share Internet to local wireless and wired network.