N
ote:
This guidance will guide you how to change the connection type if the router is not in Factory settings or the current connection type is wrong. The detail steps as below:
Step 1:
C
onnect your computer to a LAN port of the router
.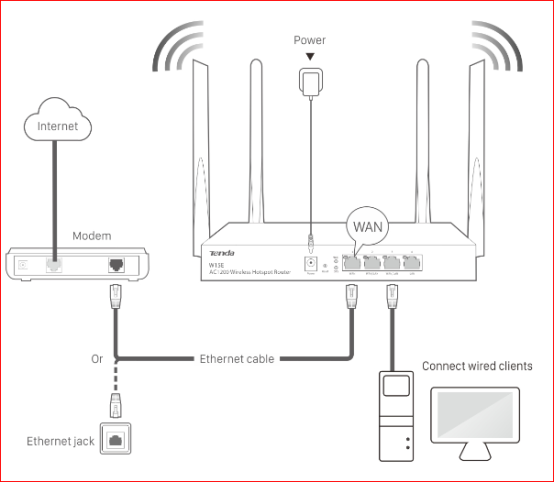 Step
2
:
Open a Web Browser ->
Input
tendawifi.com
or
192.168.0.1
in the address bar -> Press
Enter
.

S
tep 3:
Enter the login password and click
Login
.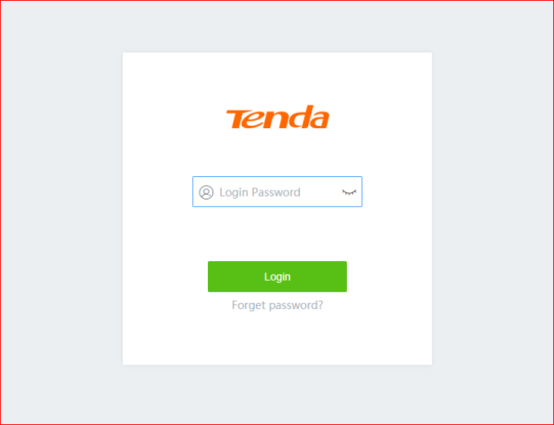 S
tep 4: Select Internet Settings -> Connection Type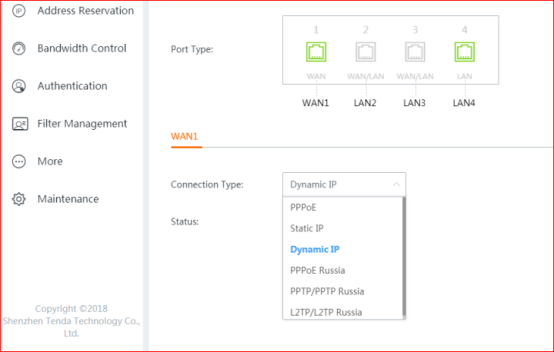 Step 5: Select the correct Connection Type and enter the correct parameters which provided by ISP.
Note:
I
f you forget the connection type or do not know the correct connection type, please contact your ISP.
S
tep 6: Check the System Status
and it can access Internet
.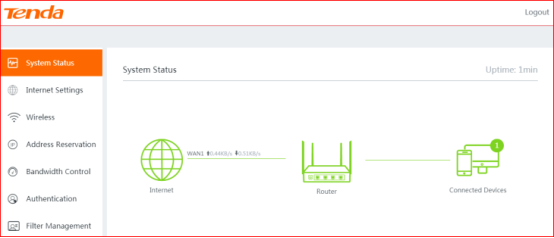 0Very Good 11Article Views