The computer can be connected to the router through the network, if the notebook also can be connected to the router through the wireless, as follows: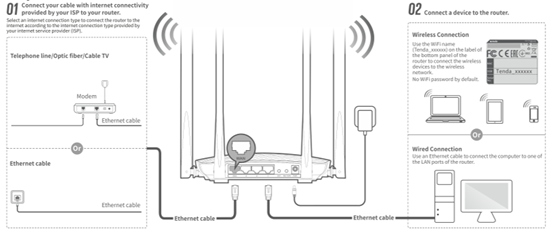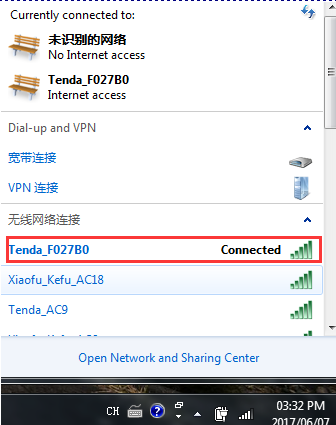 Open the browser, enter "

tendawifi.com

" or "

192.168.0.1

" log in to the router settings page in the address bar. (the factory without login password)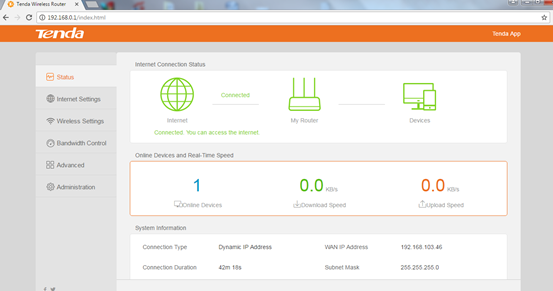 1.
Open the "

Advanced

", find "

IP-MAC Binding

", will require mapping computer equipment or IP, assigned a fixed IP (IP client to avoid changes to cause cannot be accessed)
2.
Find the "

Port Forwarding

", fill in the required mapping computer or device IP address, The port number that the internal network port needs to fill is opened by the mapped device , The port number of exterior network port you filled in can be same with the port number of the internal network port , you also can fill in different port number on the exterior network port, then click the "

+

" add, click "

OK

" button.
3. After successful setup, access method: access to equipment at the lower end of the router is accessed through mapped intranet IP and ports; device accesses from external networks (other networks) are accessed through the IP and extranet ports of the router WAN port.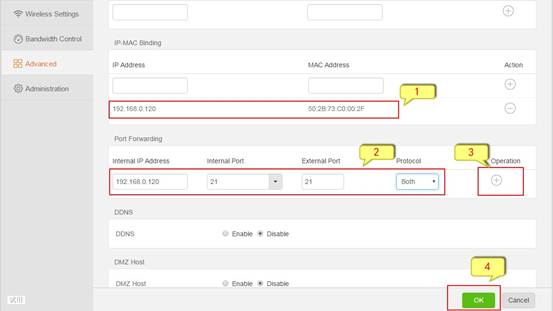 Note: Set the Port Forwarding condition is that WAN port IP of the router is to obtain public IP, judgment method : At the Baidu search bar you should enter "

IP

" and click "

use Baidu Search

" to check whether the IP address is same with the WAN port of the router address, if yes, you can use the port Forwarding function.
0Very Good 762Article Views