Better Choice For High-Density & High-Speed Networking
TEG1050F
48GE+2SFP Ethernet Switch

High-density
Gigabit Ports

Gigabit SFP
Uplink Slots

12 Mb
Large Buffer

Dual 6 kV
Lightning Protection

One-key
VLAN

Ease of Use


No need for cascading with sufficient ports
Feature wire-speed forwarding for efficient communication
It provides 48 10/100/1000M auto-negotiation RJ45 ports and 2 1000M independent SFP slots, its full-duplex transmission rate can reach 2000 Mbps.
Compared with the traditional connection method of cascading two 24-port Gigabit switches, its high-density ports can easily solve the problems of large space occupation and high failure rate encountered in the project.
When multi ports synchronous forwarding, it can avoid network congestion caused by the uplink bandwidth bottleneck of two 24-port Gigabit cascading. All ports realize the wire-speed forwarding, and easily compatible with all office scenarios.

One-key VLAN, Enhance The Network Security
Under the VLAN mode, ports 1 to 46 cannot communicate with each other,
but can communicate with uplink ports 47 to 50, isolating broadcast storms and enhancing network security.

Dual 6kV Lightning Protection
This switch provides 6 kV lightning protection for both Ethernet ports and the power supply,
and supports over-temperature, over-voltage and surge current protection.


12 Mb Large Buffer
With 12 Mb large buffer, the switch can meet the needs of such network applications with burst traffic as search engine, IPTV, and P2P downloads, ensuring no packet loss, timely transmission of large files, and smoothness of videos.

Various Mounting Options
It supports Desktop/Wall/Rack Mounting,
and is flexible & practical enough for actual network engineering.

Using Scenarios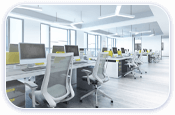 Office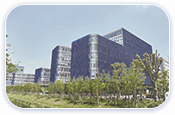 Enterprise Park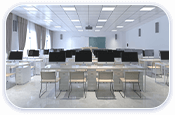 Computer Lab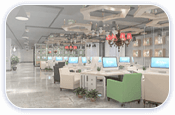 Internet Café