Powerful wall penetration capacity for whole home WiFi coverage
Covers up to 3500 square feet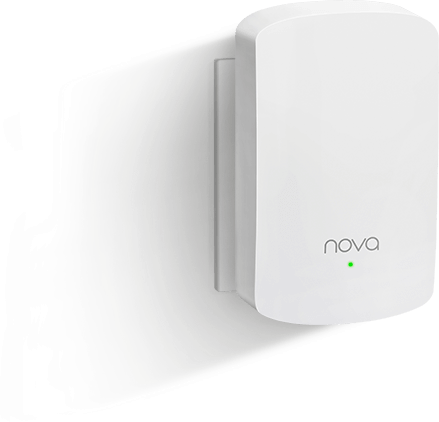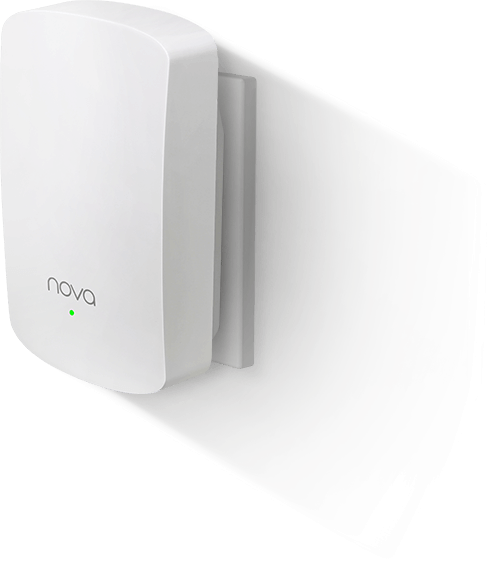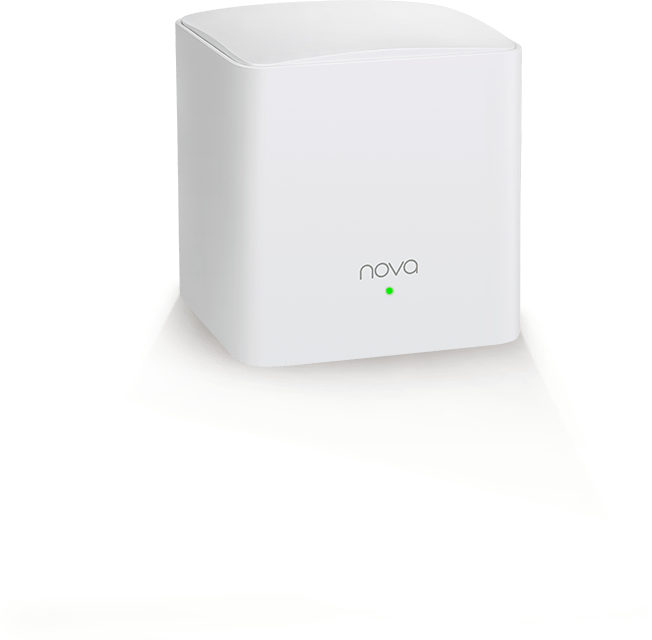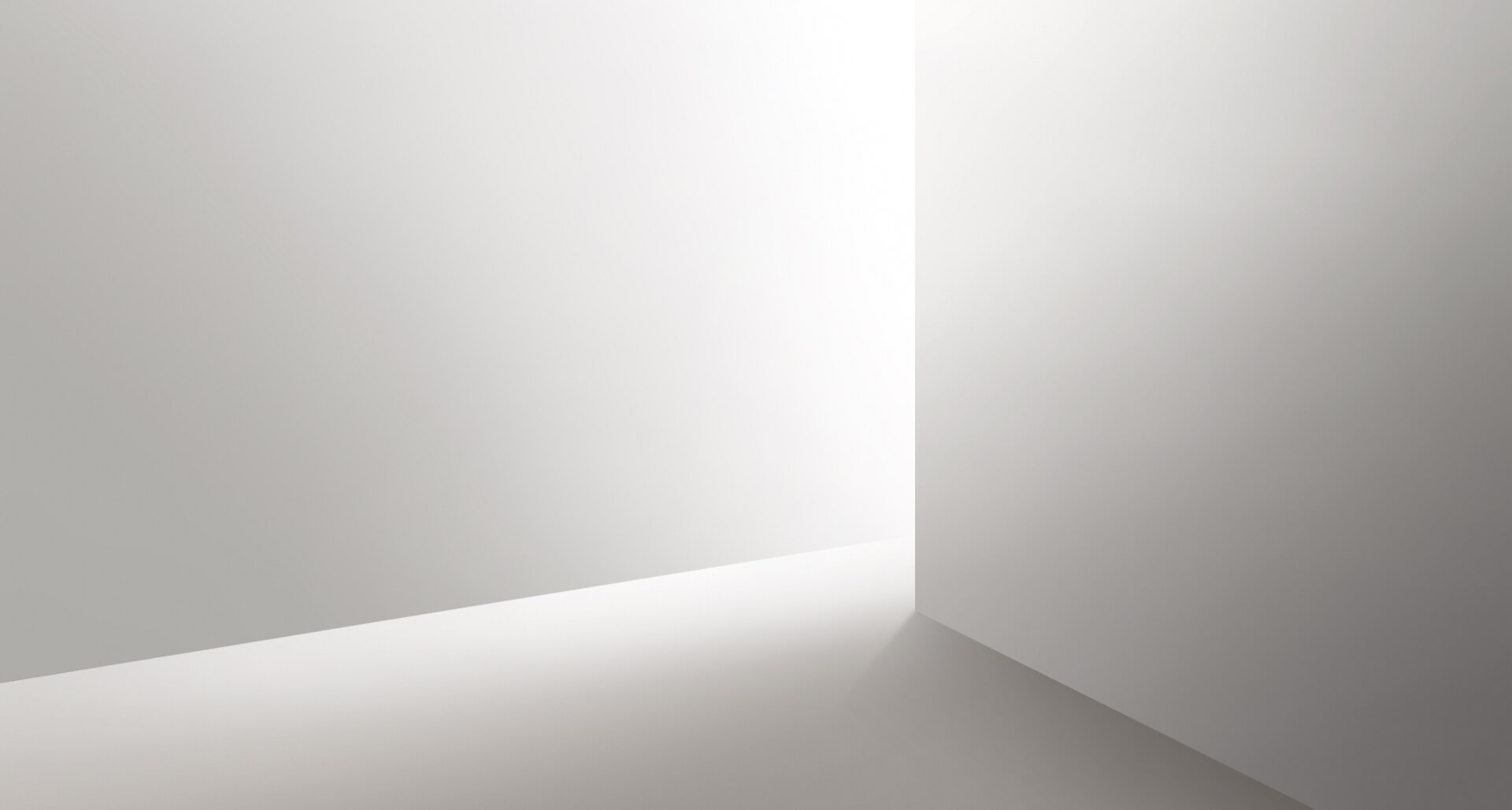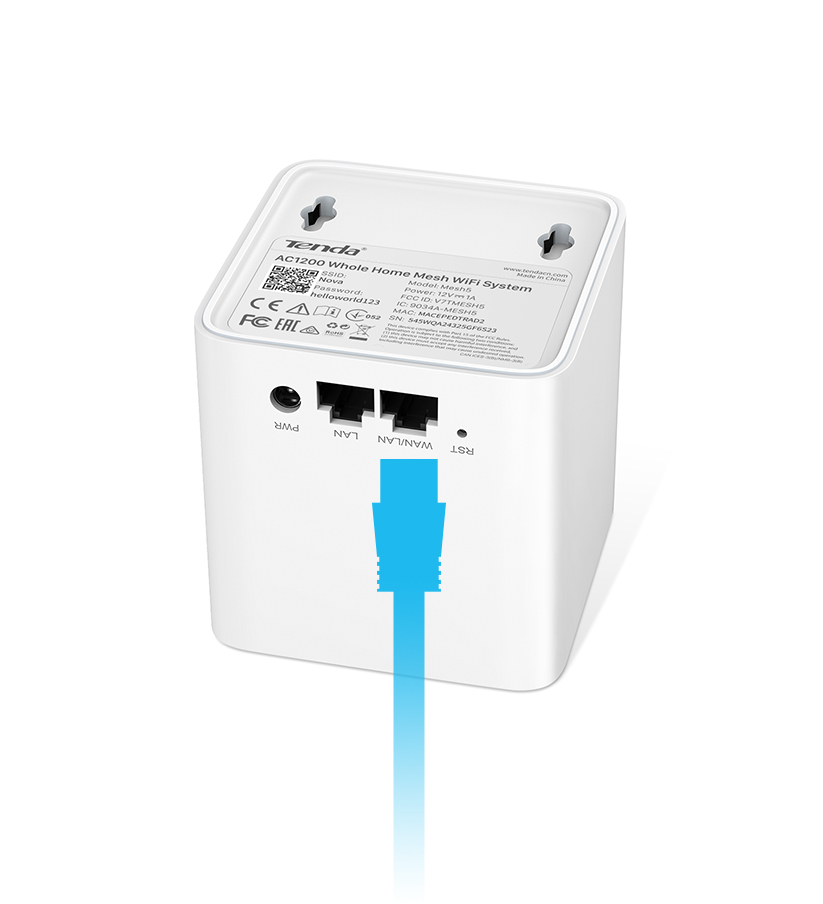 Works well with high speed broadband
With 2 gigabit ports included, the MW5 gets the most out of your high speed broadband services coming into your home.
200 Mbps+
200 Mbps+

Gigabit port of nova MW5
200 Mbps+
100 Mbps

100 Mbps port of ordinary router
Covers up to 3500 square feet
Powered by Tenda's mesh technology, each node automatically connects to the other, creating a distributed network throughout your entire home. A 3-pack of nova MW5 covers up to 3500 square feet. With up to 6 mesh nodes supported, the nova MW5 covers 6000 square feet .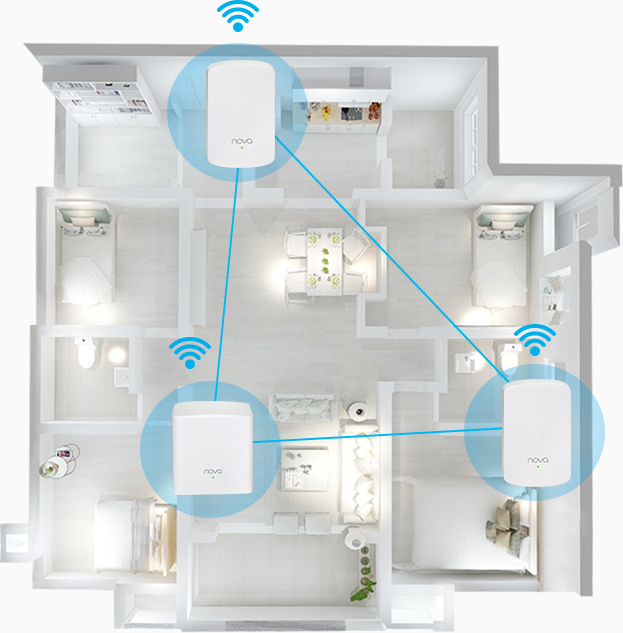 Two external 2.4 GHz and 5 GHz power amplifiers for each band double its wall penetration capability
Two external 2.4 GHz and 5 GHz power amplifiers used both on 2.4 GHz and 5 GHz bands of the primary node enhancing the signal strength and receiving capability,helping the nova MW5 outperform ordinary routers.
*Data comes from Tenda laboratory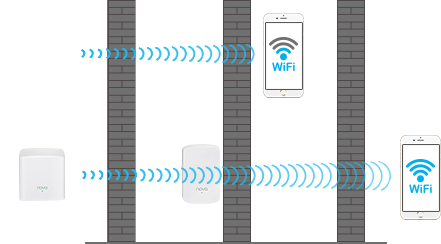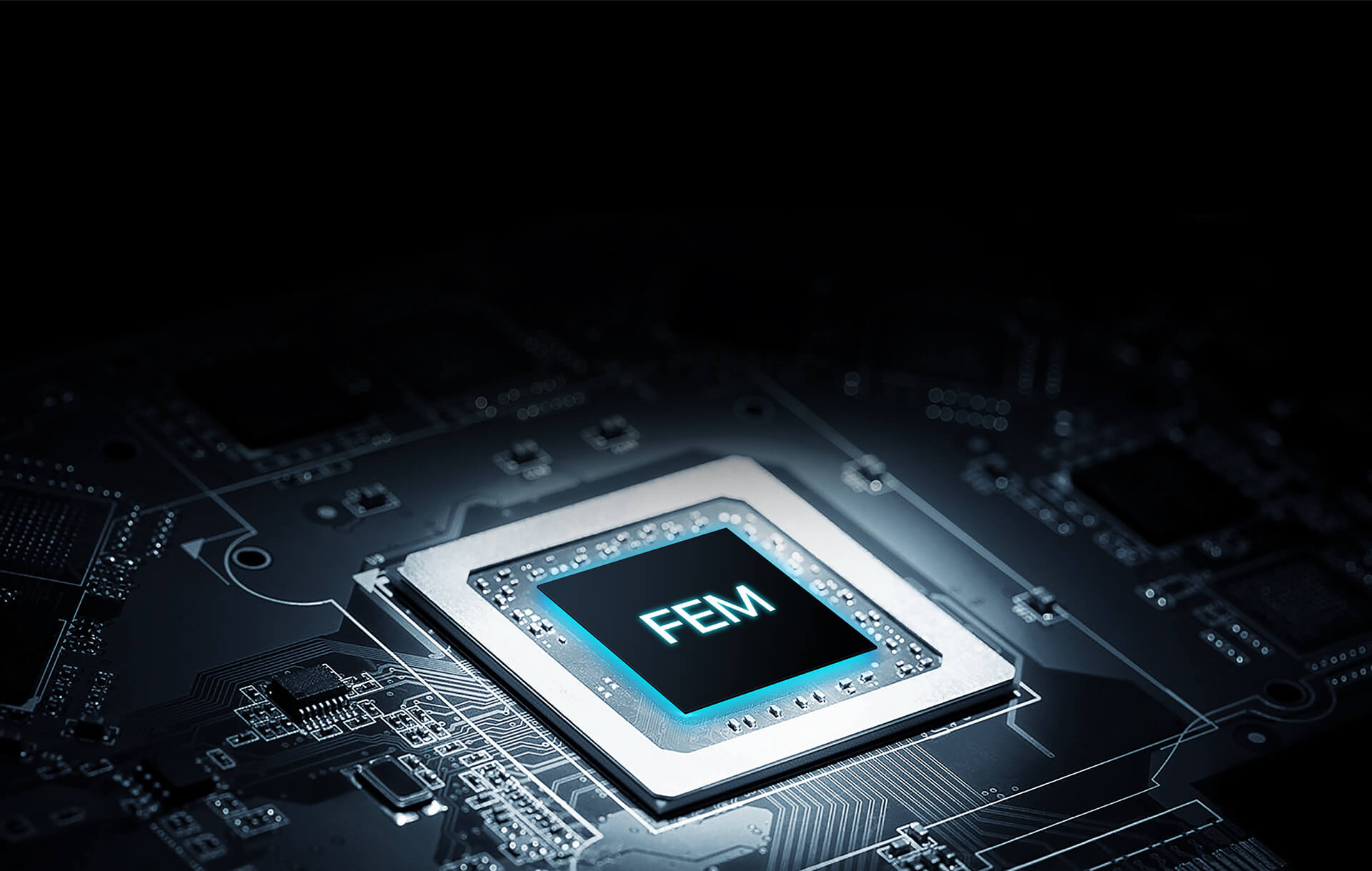 Built-in dual band antennas for excellent wall penetration capability
With features that optimize both the 2.4 GHz and 5 GHz bands, the nova MW5 system automatically adjusts data rates when it works behind 2 walls.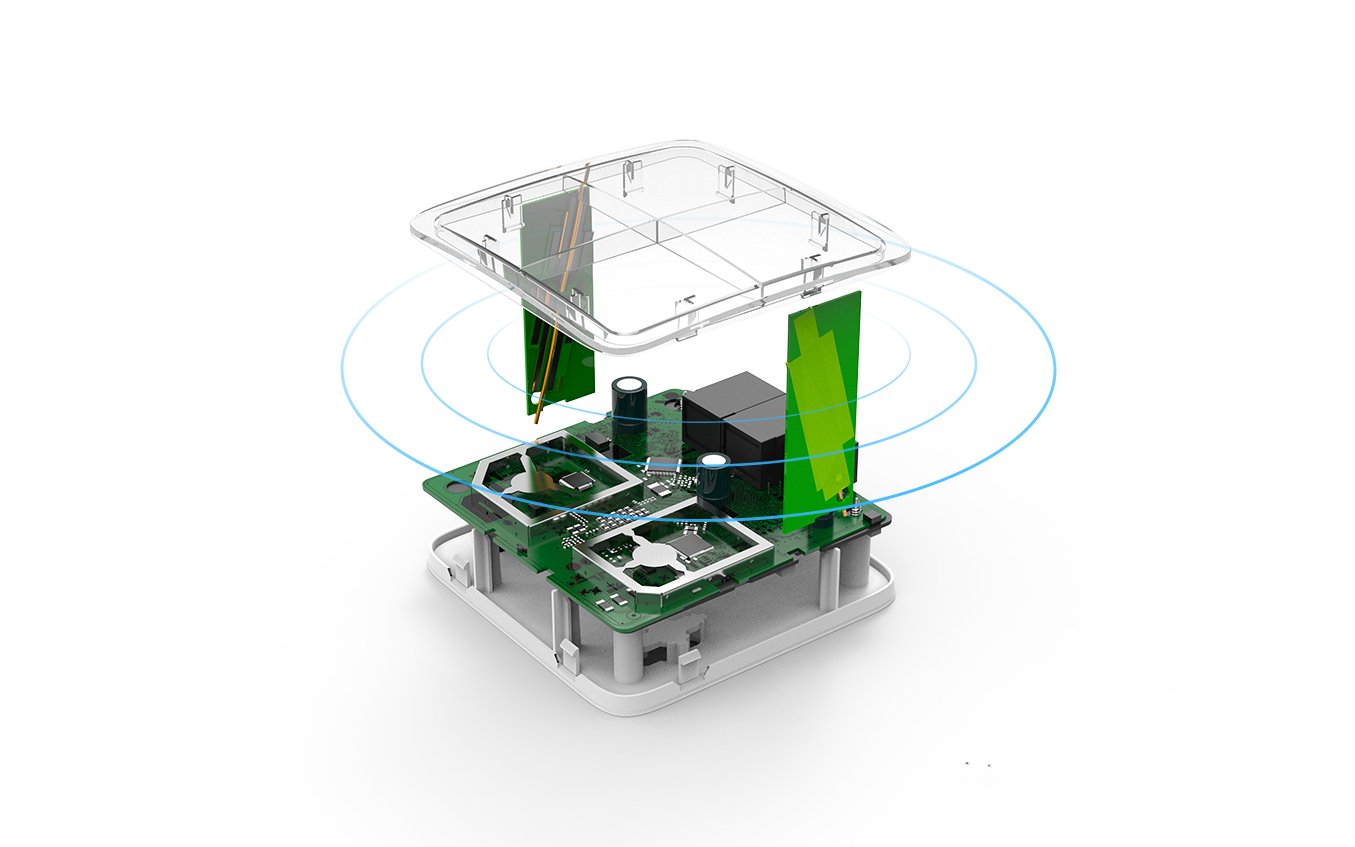 RF optimization for excellent wall penetration performance
By optimizing matching circuits and applying Maximal Ratio Combining (MRC) technology, the nova mw5 dramatically improves WiFi transmission, increasing wall penetration and distributing much broader WiFi coverage.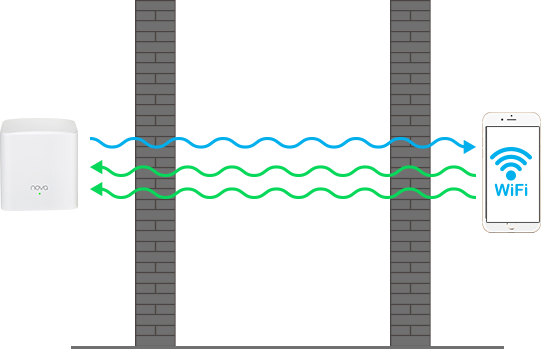 With Maximal Ratio Combining (MRC) technology
With the signal superposition multiplexing technology, the router can both make the smart phone receive strong signal, and receive strong response signal, so that it works well behind walls.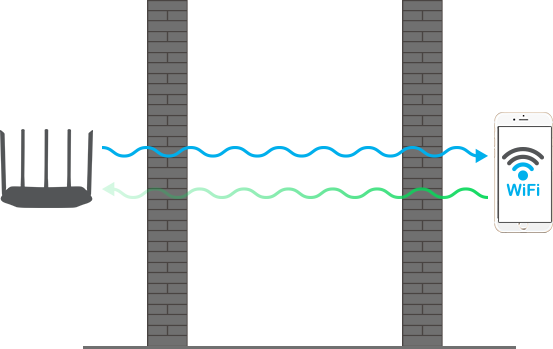 Without Maximal Ratio Combining (MRC) technology
The smart phone can receive strong signal from the router, but the router cannot receive the response signal or receive poor signal from the smart phone.
Beamforming technology concentrates the signal for better wall penetration
Powered by Beamforming technology, the nova mw5 projects a stronger WiFi signal in a direction where your devices are located. Instead of just broadcasting signals to a wide area, Tenda's Beamforming concentrates the signal and aims it directly at the target.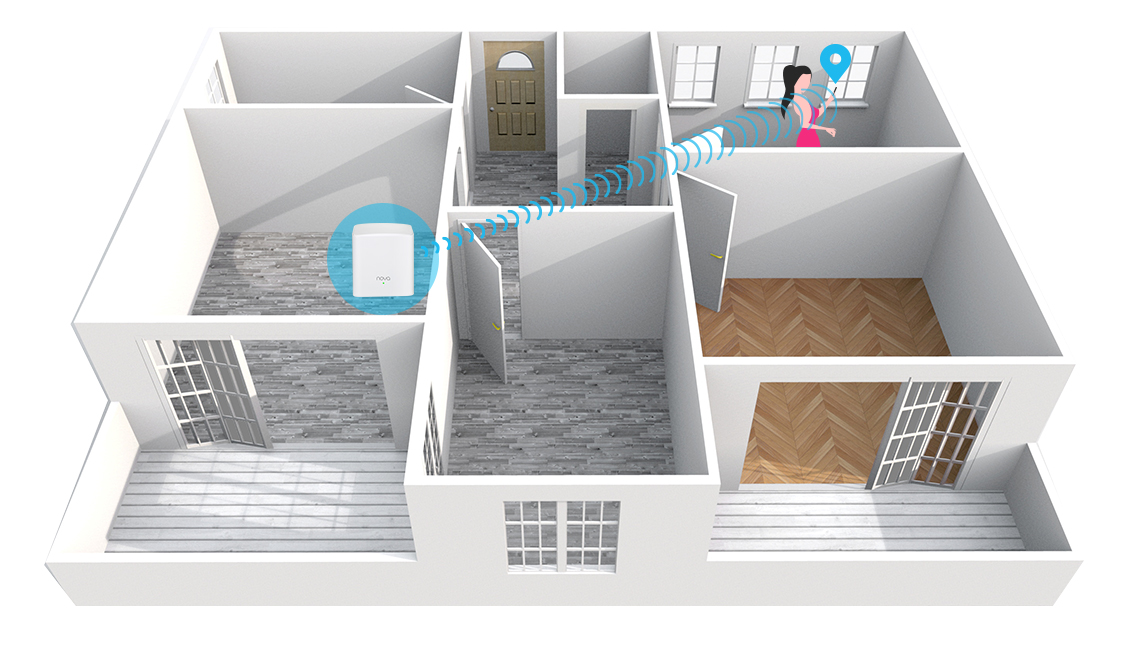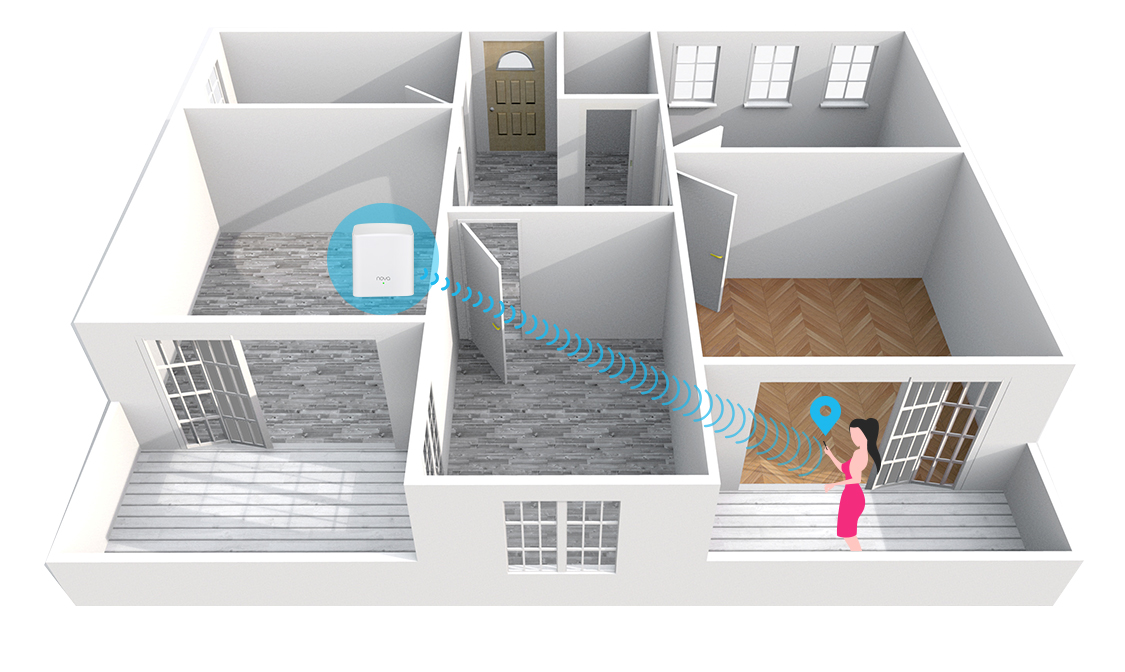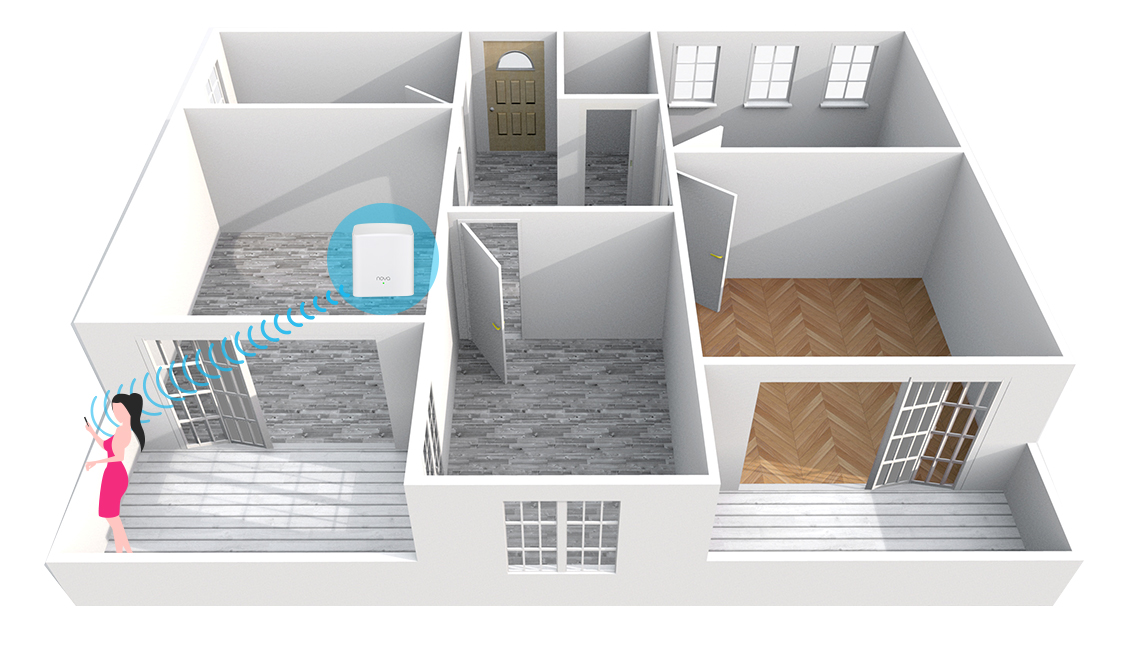 Wall-plug design, plug n play
Featuring wall-plug design and pre-paired configuration, the secondary nodes make it easy to setup and expand your existing WiFi network.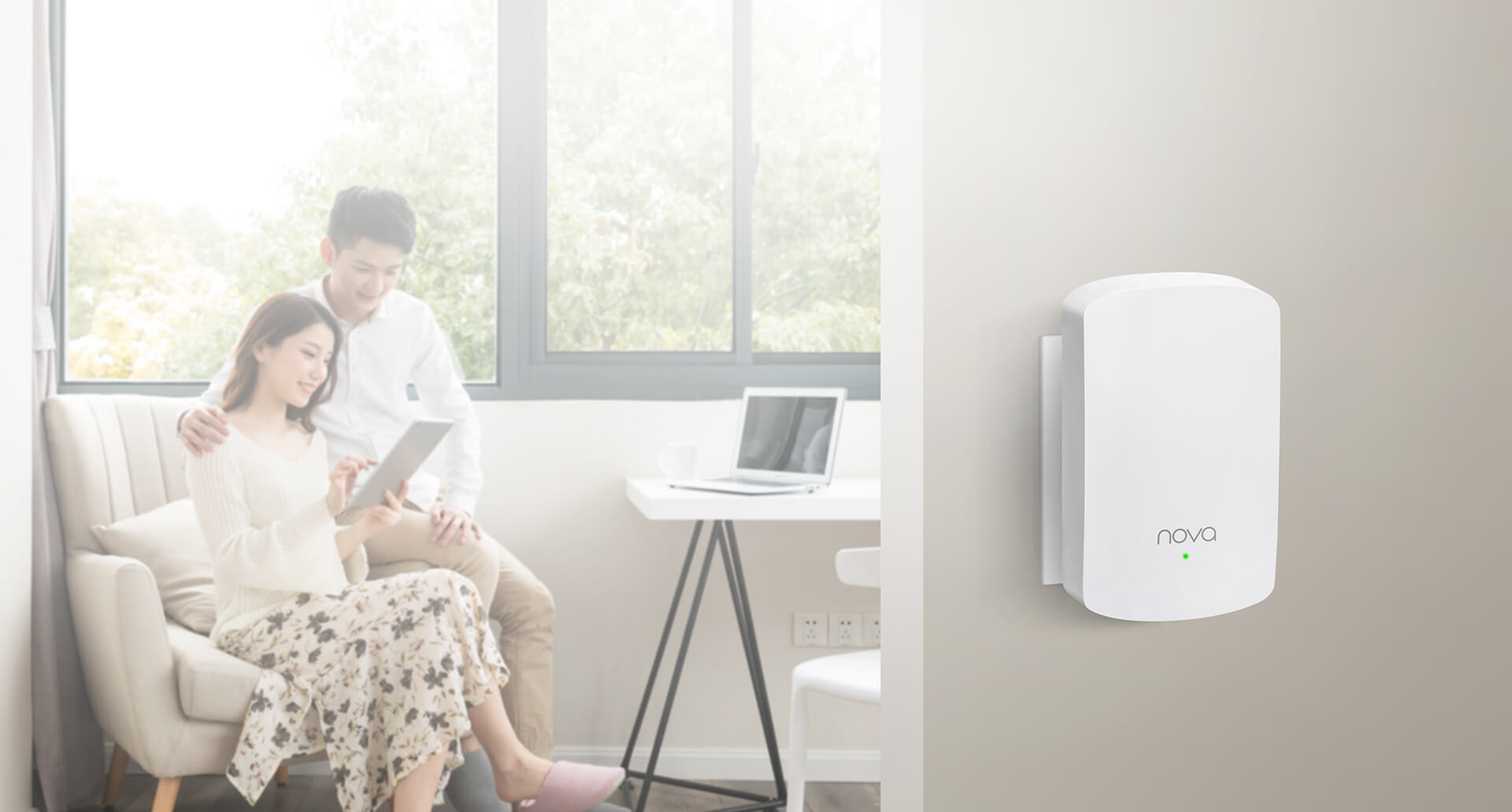 Supports up to 60 devices
Combining the 1 GHz main chip with MU-MIMO technology, the nova MW5 communicates simultaneously with multiple devices, ensuring a lag-free internet connection when you enable the Capacity-oriented Mode using the App.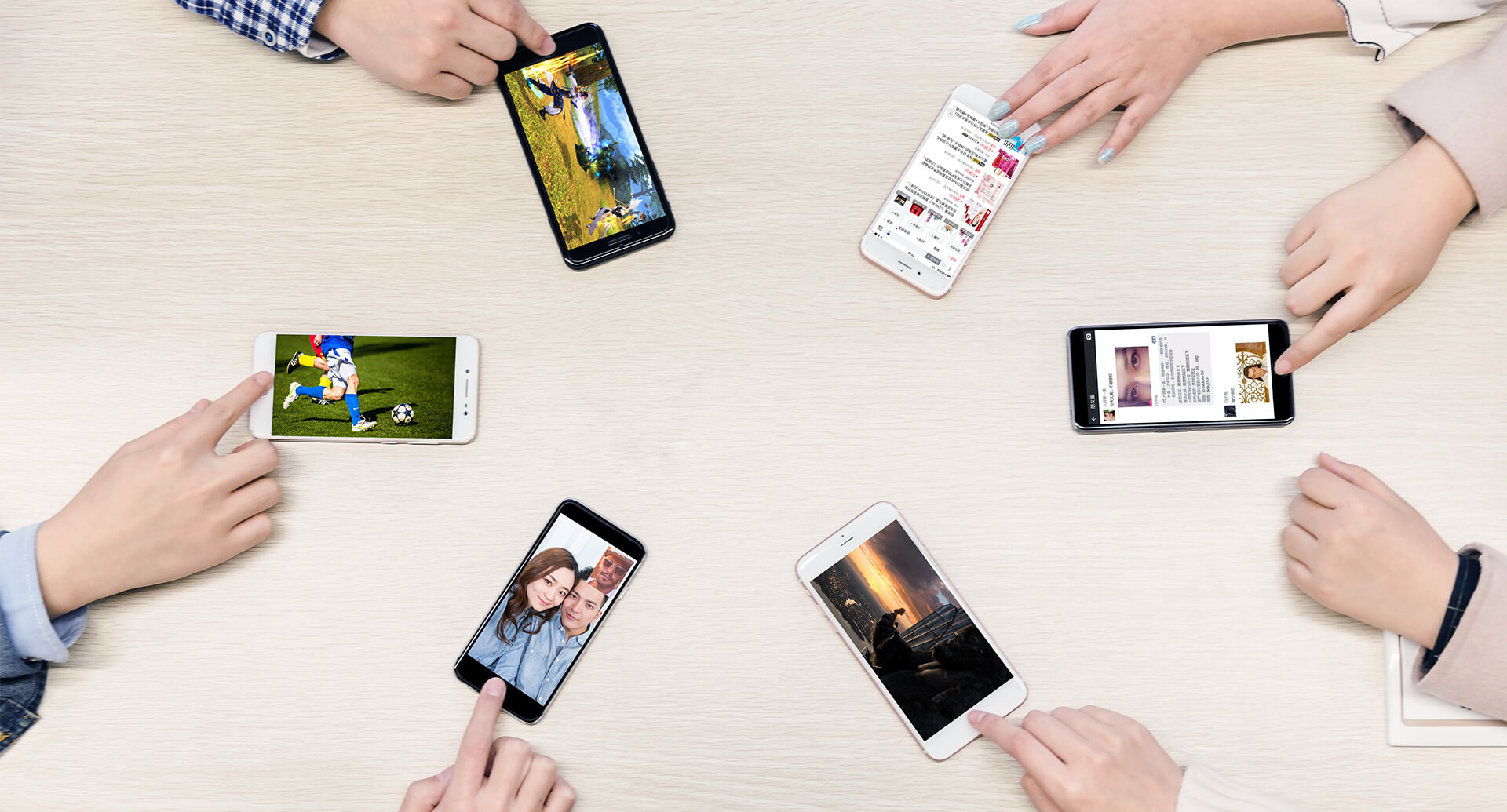 More features

Easy setup
he secondary node automatically connects to the primary node making cabling unnecessary

Parental Controls
Manage your child's online time

Security
Supports access control and guest network
Decorate your house with the artistically designed router