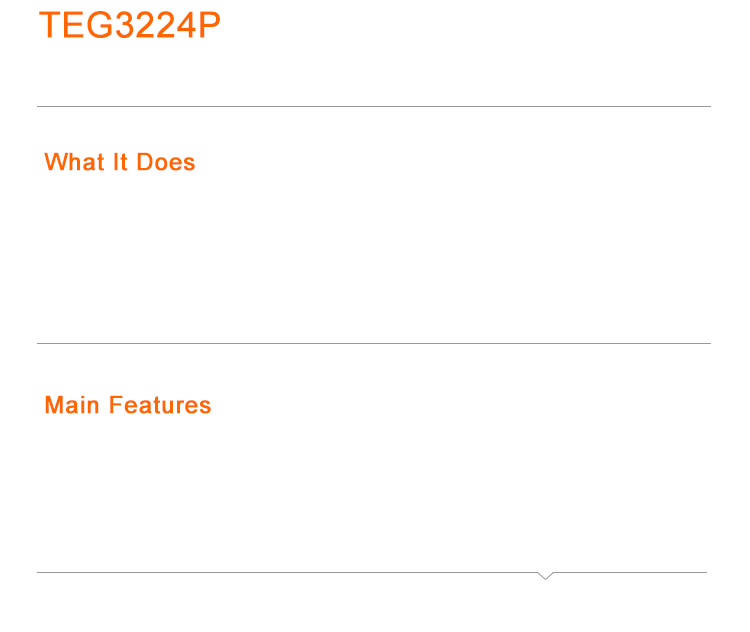 24-Port 10/100/1000Mbps with 4 Shared SFP PoE Managed Switch
Tenda TEG3224P, which is dedicated for surveillance projects and smart wireless network. It provides 24 10/100/1000 Mbps auto-negotiation PoE ports and 4 combo SFP slots, all the PoE ports support IEEE 802.3af (15.4W) and 802.3at (30 W) compliance. In addition, it features with ARP attack defense, worm attack defense, IP+MAC+PORT+VLAN Binding, MAC filter and other safety setting. The switch also integrates with the humanized web-based managements, perfect QoS strategy and rich VLAN function. It is best choice for your network.
>> Strict security policy
It supports the full network management which can prevent from ARP virus attack, IP/MAC deceit and Dos attacks.
>> Various application scenarios
24 Gigabit+ 4 SFP can offer flexible port combination. It applies to the standard PoE protocol, and the switch can identify and supply power to the PD equipment automatically , making your network safe and efficient.
>> Problem Diagnosis
It supports VCT cable diagnosis which can help you find out the problem.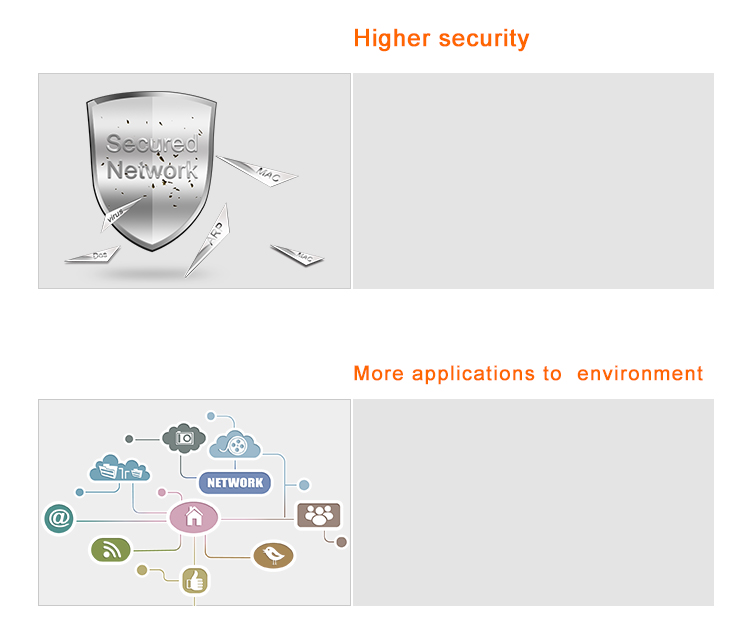 Support the whole network management, prevent ARP virus, IP/MAC deceit and Dos attacks, 802.1 X and MAC authentication
24 Gigabit+ 4 SFP can offer flexible port combination. PoE dynamic power supply, port output power automatically matches PD equipment, it is energy saving and secured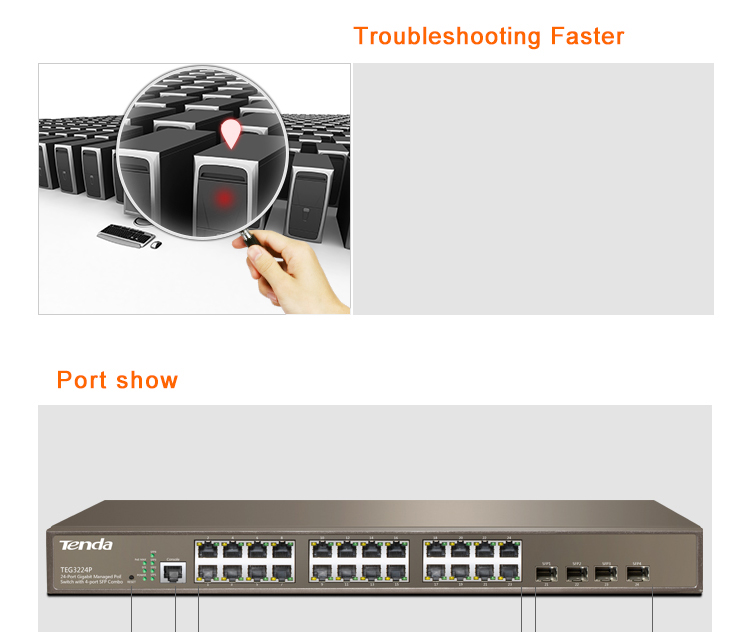 Support VCT cable diagnosis, quickly locate fault point of illness, is more efficient to save time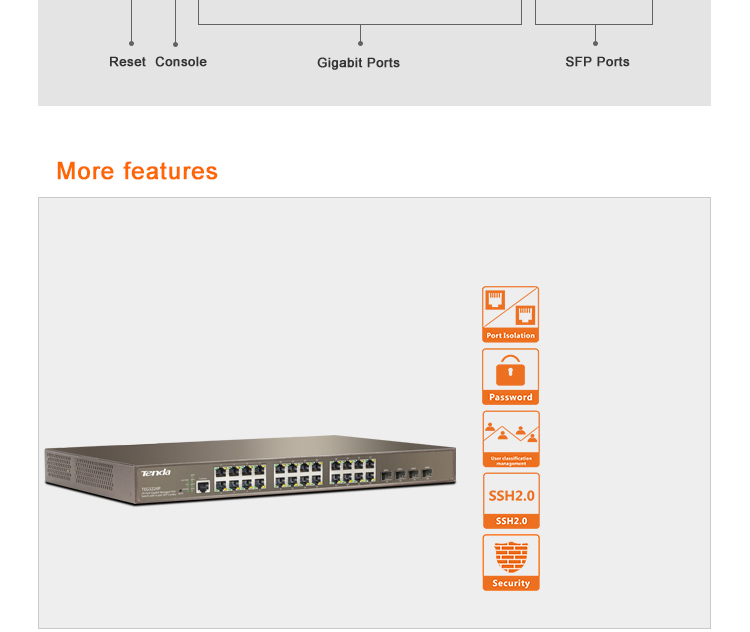 User classification management/ password protection/support SSH2.0 / port isolation/hardware level security
Port Isolation
Password Protection
User Classification
Management
Support SSH2.0
Hardware Level
Security