Innovation"1+1",Reliable Wi-Fi Connection anywhere!
PH5 = 1000M powerline adapter P3 + 1000M Wi-Fi powerline extender PA6
Where there is a socket, there is Wi-Fi. PH5 helps eliminate Wi-Fi blind spot and weak signal area by being plugged into a power socket to create a high quality Wi-Fi connection .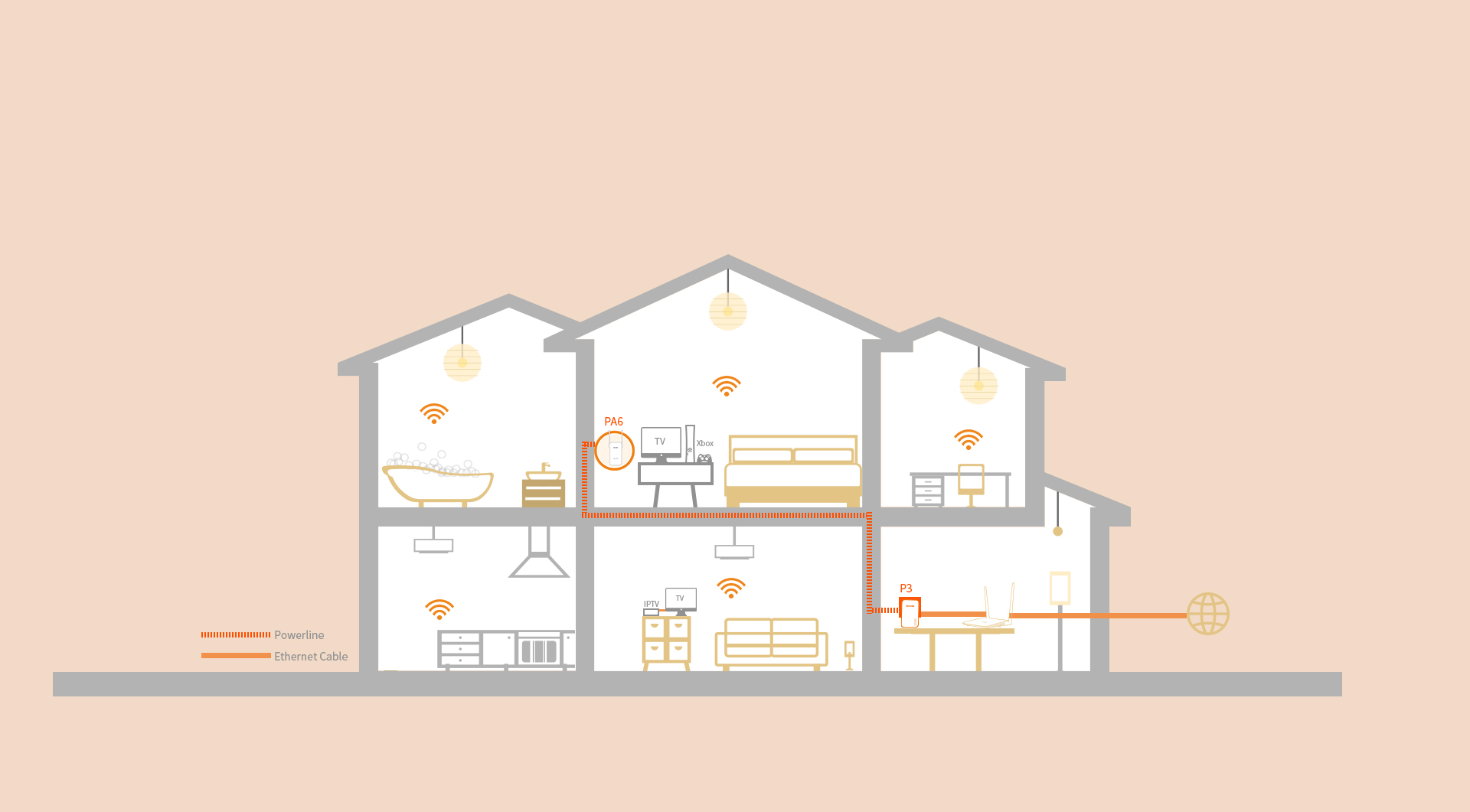 Mutiple Devices Connected at The Same Time
Featuring two gigabit ethernet ports, PA6 allows you to connect several devices such as game consoies,IPTVs at the same time. Just plug the ethernet cable into the powerline and away you go!