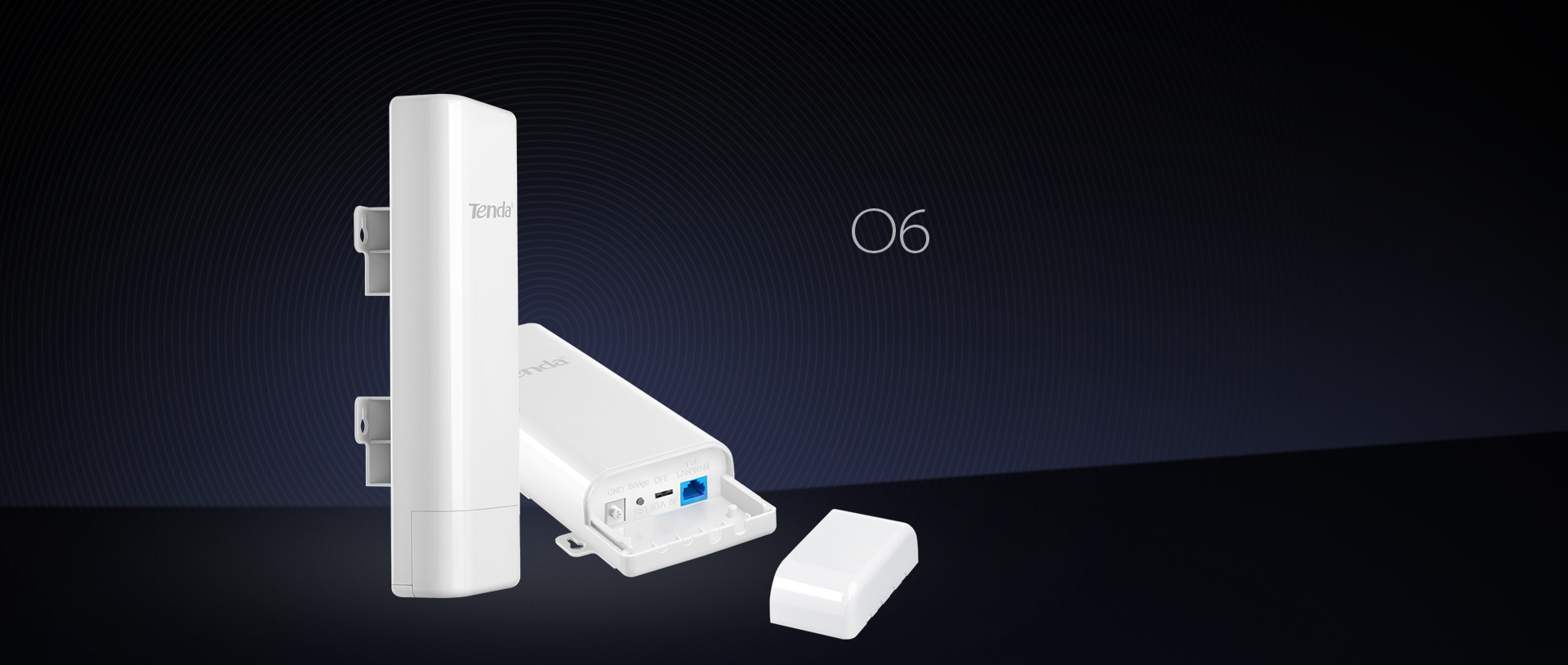 5GHz 433Mbps Outdoor
Point to Point CPE
What it does
O6 5GHz 433Mbps outdoor Point to Point CPE is designed to WISP CPE solutions and long distance wireless network solutions for video surveillance and data transmission. It features with an external power amplifier and a built-in 16dBi directional antenna to provide an efficient way to pick up and maintains a stable signal for a wireless network connection range up to 10 kilometers.
Main Features
5GHz to 433Mbps, 11AC
IP64 waterproof enclosure
16dbi directional antenna
AP,Station,WISP etc operating mode supported
Up to 60 meters of flexible deployment included PoE Injector
5GHz to 433Mbps, 11AC
O6 Adopts 11AC technology and gigabit Ethernet port to boost the performance on the wireless connection.


10km+ Wireless Data Transmission
O6 is specially designed for the application scenarios of a long-range point outdoors,and armed with an external power amplifier and a 16dBi antenna to achieve a 10km+ wireless data transmission range.

Bridge two device at a push of button
O6 comes with an operating mode switch, you can switch the device to work as AP mode or Station mode without login to web UI. When one works as AP mode and another works as Station(Client) mode, you can bridge two devices together at a push of Bridge/RST button.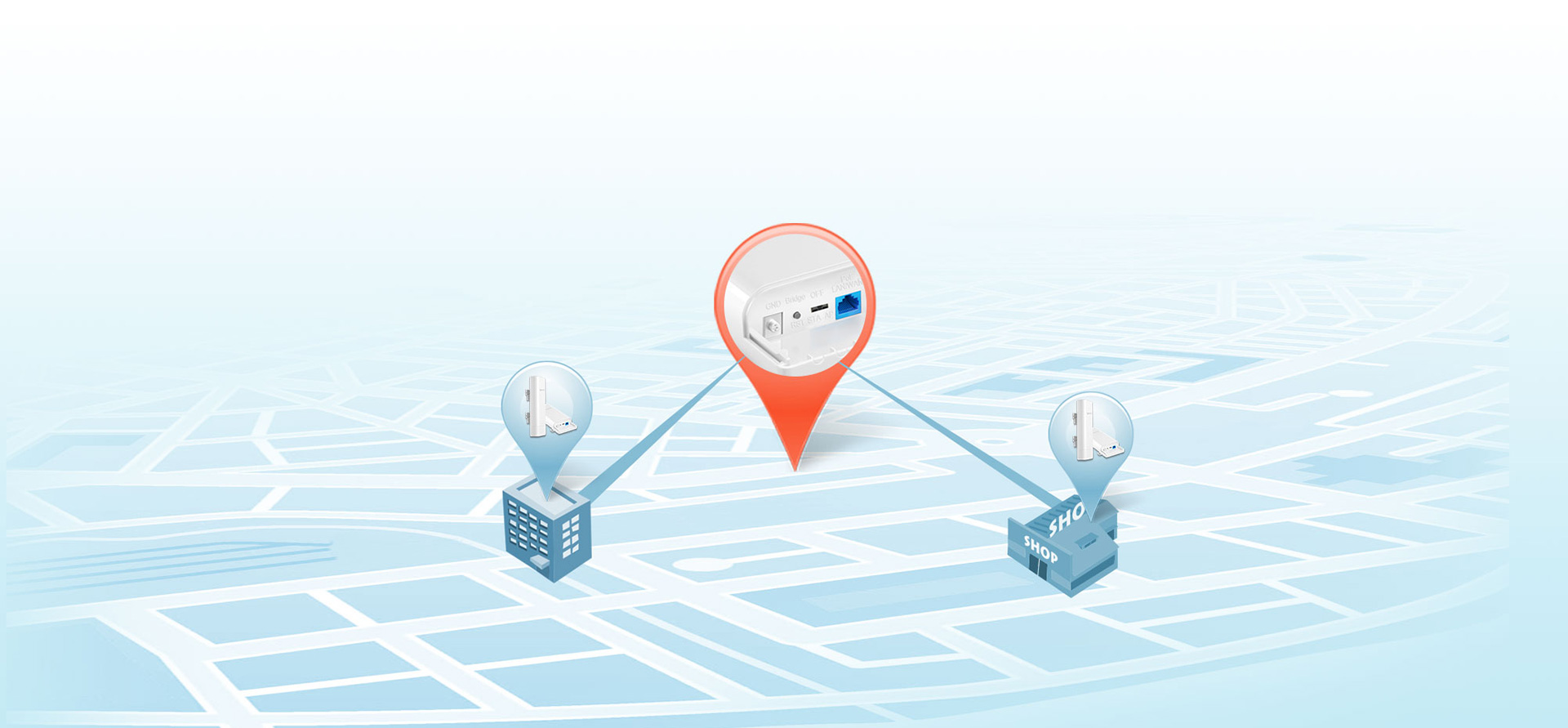 Smart Signal Indicator LED
3 signal LED Lights represent the currently signal strength that O6 receives from peer device.It is helpful to find the right location to deploy the device and achieve a better performance.

Antenna System Advanced
O6 has an antenna system with metal reflector to provide greater gain and optimal transmission quality.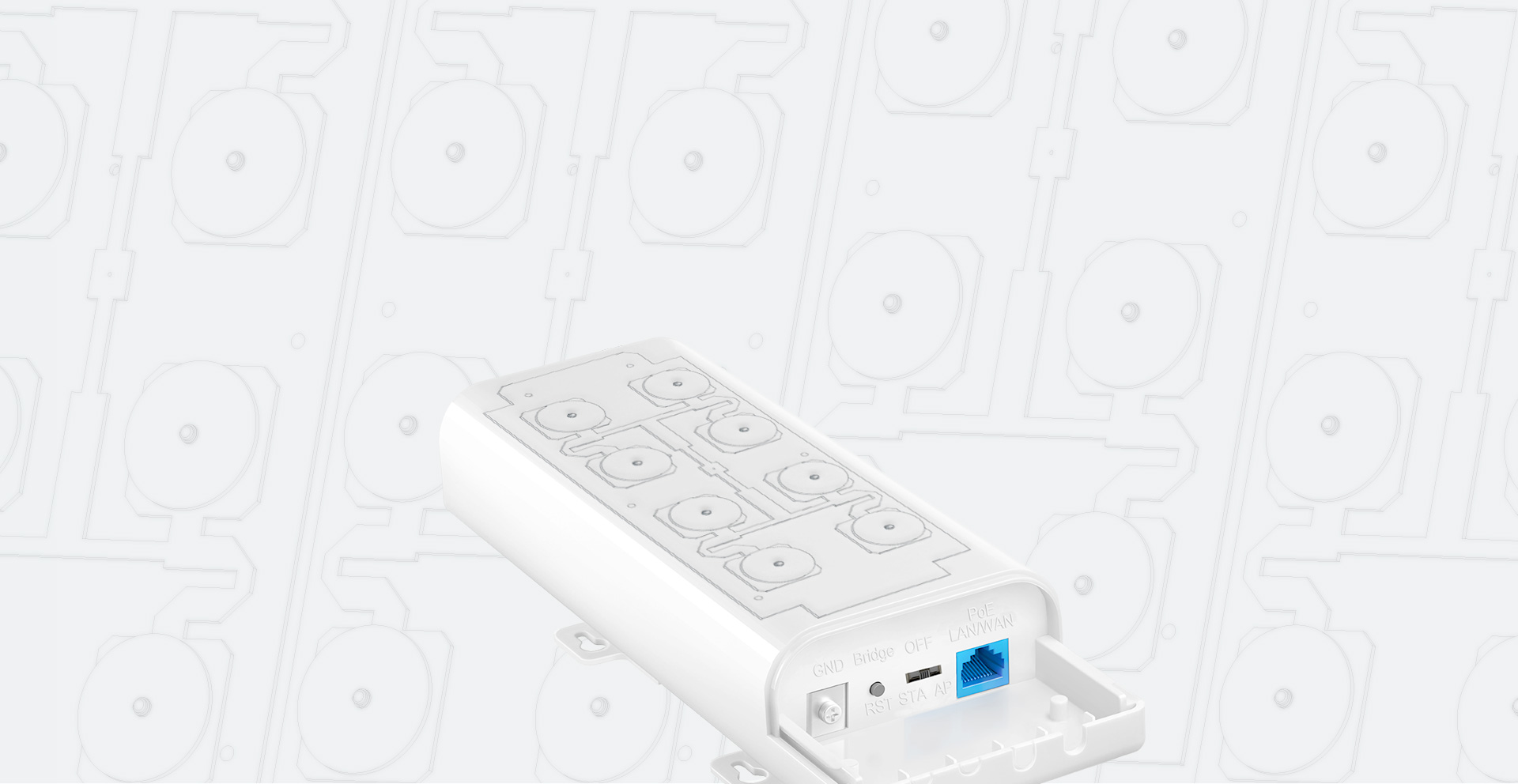 Professional Outdoor Design
Since it has IP64 protection and 6kV lightning protection, the O6 can operate in different weather conditions, such as sun, rain, wind, snow or high/low temperatures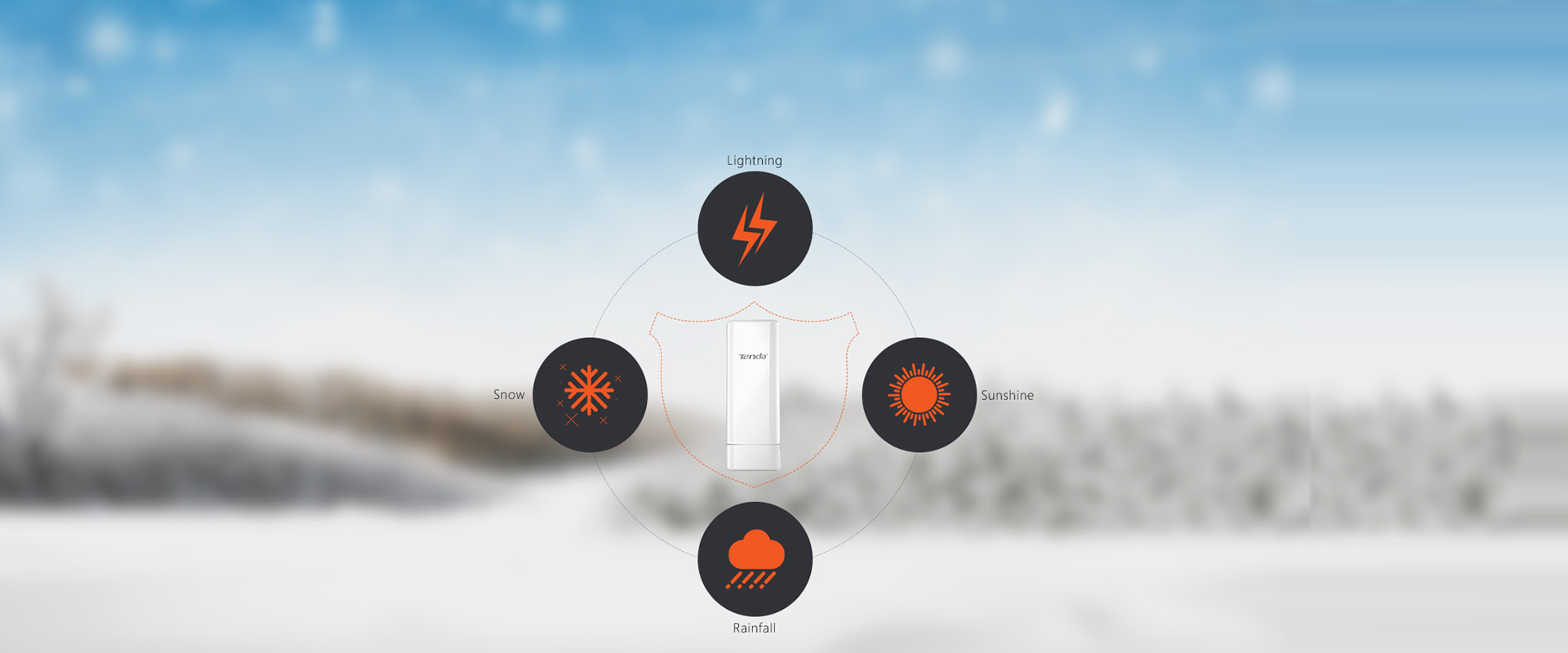 Easy to Manage
O6 also comes with a centralized management software that helps users easily manage all the devices in their network from a single computer--CPE Assistant.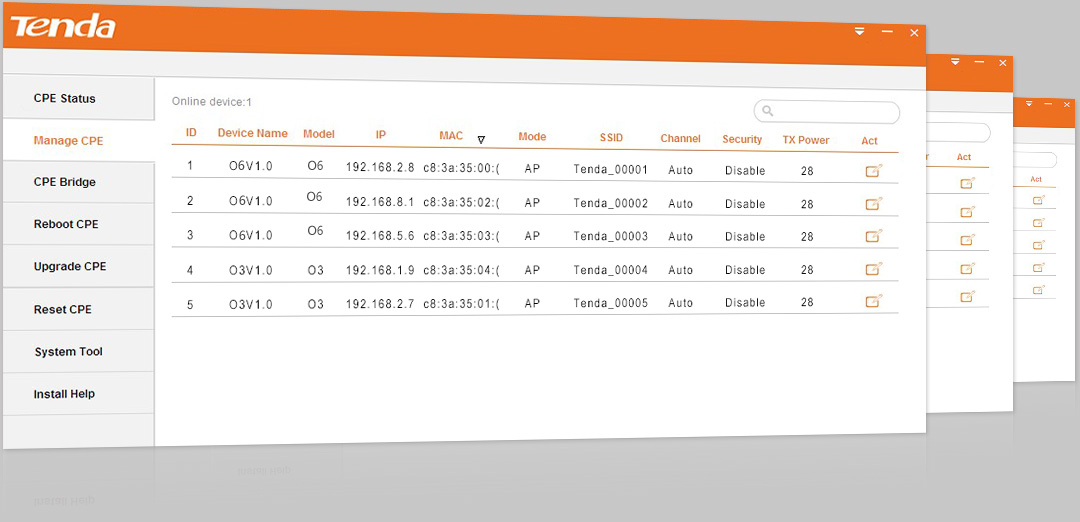 Interface Instructions