Mobile/Pad setting steps:
Step 1:Use your mobile phone to connect the A18's wireless signal.
Step2:Open your web browser,input re.tenda.cn into the address bar,then come into the configuration page,choose to set the login password.
Step3:Select the WiFi signal you want to extend,input the WiFi signal's password to complete the expansion.

Check the sticker of A18's reverse side,you can see the A18's WiFi signal's name(SSID),A18's SSID is

Tenda_EXT

without

password

by default.Choose and connect to A18's wireless signal.

Please make sure that your mobile phone connects to the wireless signal of A18, open the browser of your cell phone and enter the re.tenda.cn in the browser's address bar (

Note: please don't use Google search

), then come into the configuration page.
Then you will be prompted to set the login password, you can set 5-32 characters for

login password

to ensure the safety of your own extender.(

Note:please remember the password because you are required to input the password with every login

) Click next step When the setting is completed, and you can also choose not to set password for the time being.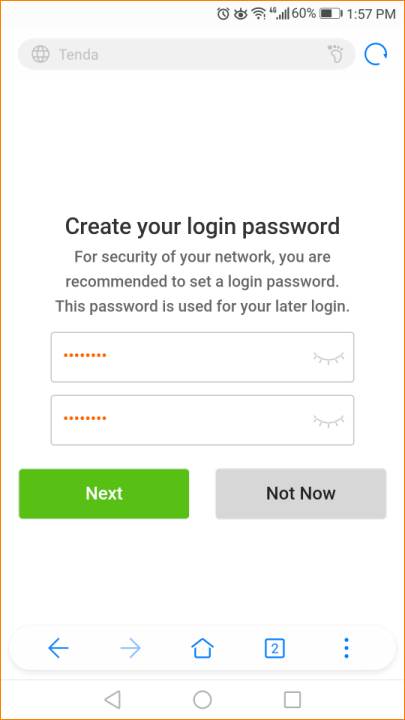 Click the next step,then come into the expansion page, choose the name of the wireless signal that you want to expand. (

Note: if your phone can't scan your own wireless signal name, please close to the signal source,or change the encryption mode of your superior signal to WPA-PSK or WPA2-PSK

).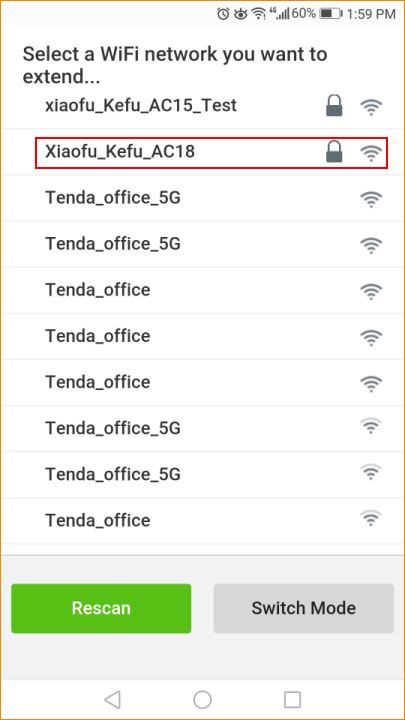 You need to input the

superior wireless WiFi password

after choosing the wireless signal,please input the correct password for WiFi, set

name of the WiFi extender

in the next column, click to extend.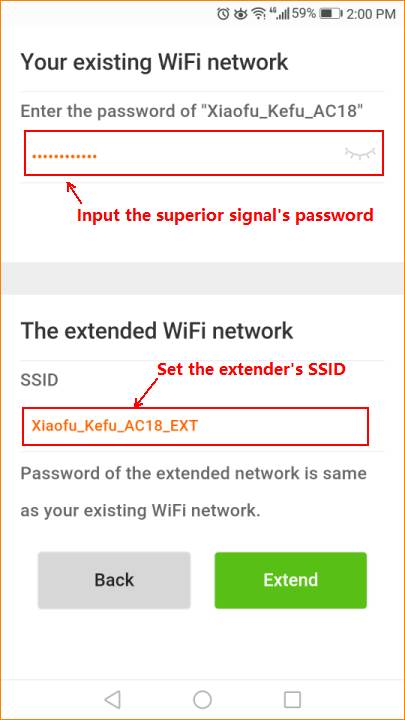 Please wait 1-2 minutes then the page will show the success of expansion and the SSID(wireless signal's name) of extender's 2.4G and 5G signal. (

Note: The extender's default password is consistent with superior equipment after first setting.Please refer to other documents if you want to change extender's password

) You can use your mobile phone to connect extender's signal to access the Internet,and adjust the extender's position according to the prompt on the below of the expansion success page.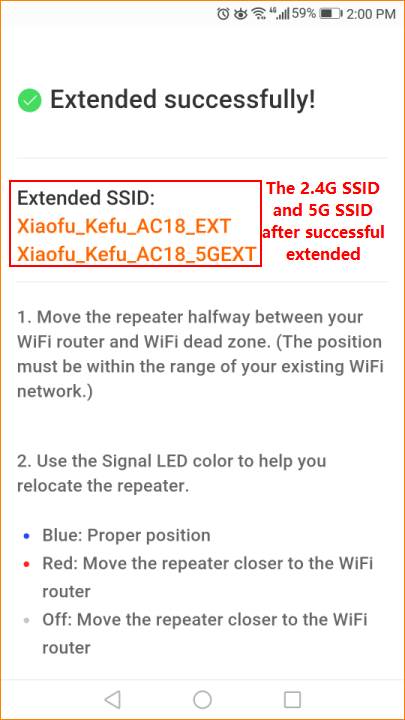 Please refer to other setup documents of product if you want to set other parameters.
14Very Good2925Article Views