This article will guide you how to setup Dynamic IP /DHCP mode and the steps as below.
Model Number: N301/F3/FH456 Question Classification: Internet Settings
Note: If you have no idea about what isthe connection type of your network, please contact the ISP (Internet serviceprovider) to confirm it.
Part 1: Connect the devices
Part 2: Configure your computer
Part 3: Setup the router
Part 4: Check whether you can access internet
1.Connectthe broadband line to the WAN port of router, and then connect your computerto LAN1/LAN2/LAN3 port by a cable. Physicalconnection as bellow: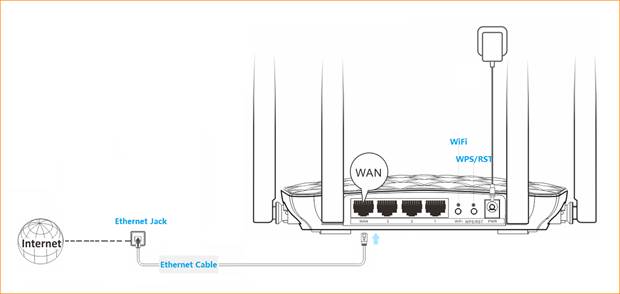 1. Right click Network Connection Icon onthe system bar, then click on Open Network and Sharing Center.

2. Clickon Change Adapter Settings.
3. Right clickon Local Area Connection, then choose the Properties option.
4. Double clickon Internet Protocol Version 4(TCP/IPv4).
5.Choose Obtain an IP address automatically and ObtainDNS server address automatically and then click OK.
6.Alsoclick OK an the last window of Local ConnectionProperties.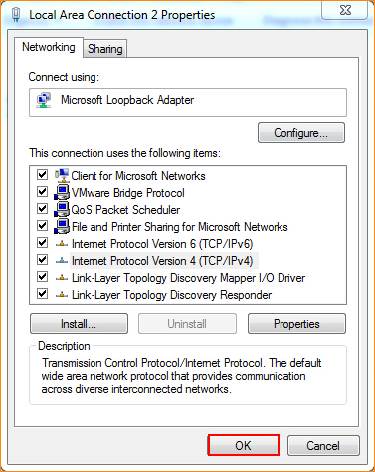 1. Open abrowser then type 192.168.0.1 into the Address Bar, press Enter. And go to the homepageof the router.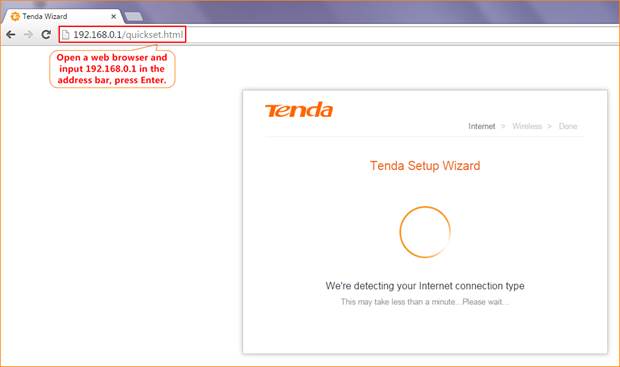 Router willrecognize your internet connection type as "Dynamic IP / DHCP", click "Next".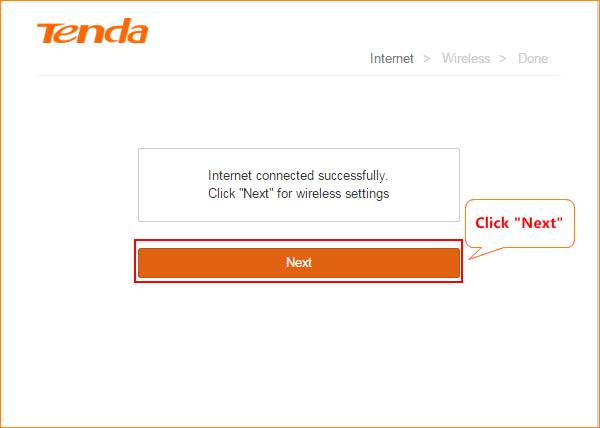 3. Setup the name andpassword of your WIFI signal. Click "Next". The reference asbellow.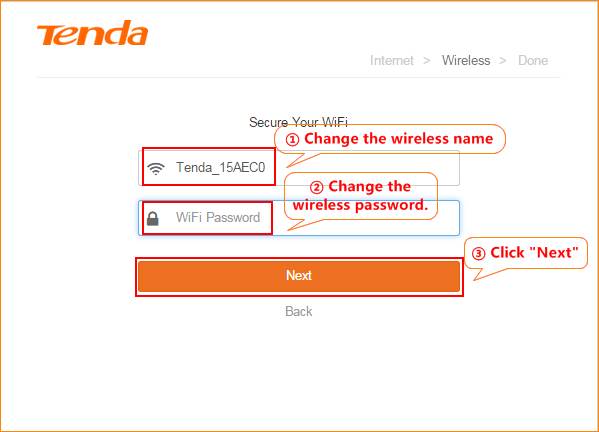 4."Saving… please wait…" Wait about 10 seconds, it will come out aninterface.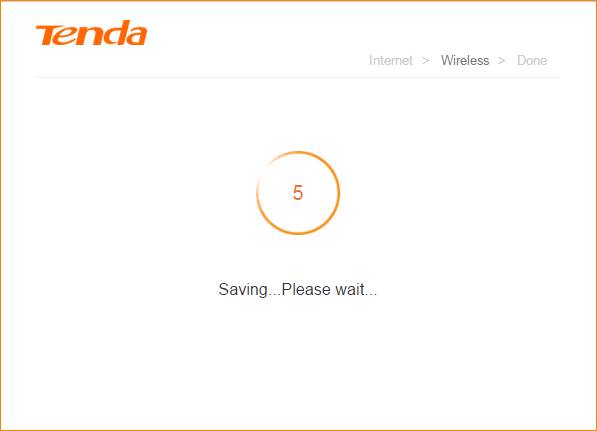 5.When the following page appears, it indicates that you can access the Internetnow. If you want to experience more features, click More to log in to theRouter's user Interface.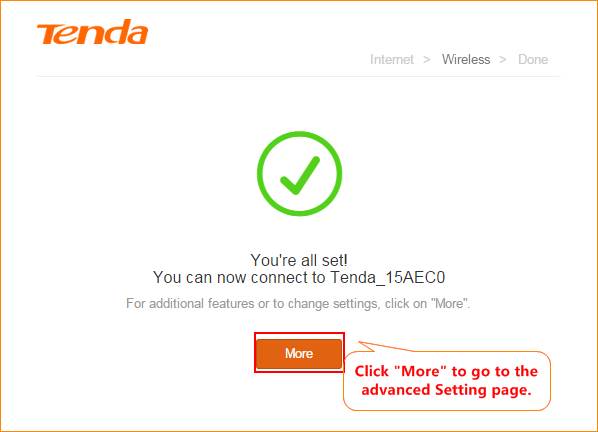 6.In router's setup page, click "Status." Check connection status.


Loginto the advanced setting page, then check "Status" if shows "Connected! You can surf the Internet " that means you can access internet.
NOTE:
When theConnection Status Show Connecting, please try the steps as below.
1. Click AdminostrationàWAN ParametersàCloneMAC.
Some ISPs will bindyour broadband account info and a specified MAC address of your computertogether. If you can only access the Internet with a specified computer withouta Router, you can try cloning MAC address for normal Internet access. Bydefault, it clones the factory MAC address (the MAC address of the router). Ifyou want to clone the MAC address of the current attached computer, select CloneLocal Host's MAC and click OK on the bottom of the page.

2. InWAN Parameters, pelase choose WAN Speed in the drop-menu. Then click OKto save the settings.
By default, the WANrate is Auto. Generally, it is not advisable to change the defaultvalue. When the cable length between your Router and the remote device (modem,Router, etc.) is relatively long, you can set WAN rate to 10M FDX or 10MHDX toenhance transmission rate.