How to login the homepage of this range extender
Product line: Wireless Model number: A300/A301
This article will guide you how to login the homepage of range extender. If you have already set A300 in extender mode successfully, you must connect PC to A300 with Ethernet cable to login its homepage.
Steps are as follow.
Part 1:Connect the devices
Part 2: Configure your computer
Part 3:Login the range extender

1Position the wireless range extender close to a wireless router or access point and then plug it into
a power outlet nearby.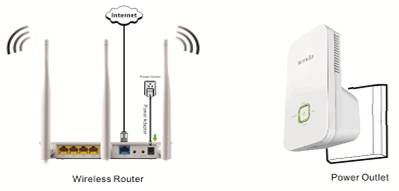 2Connect your Wireless Clients (such as notebook, pad, smart phone, etc.) to the range extender wirelessly. Or connect your PC to the sole LAN port of Range Extender with an Ethernet cable.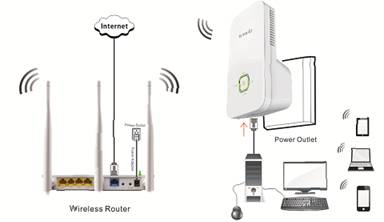 Note: after connection theLANlight should be blinking.

1Click onNetwork Connection Iconon the system bar, then click onOpen Network and Sharing Center. (Here is for windows 7, other operating system please clickHERE.)
2Click onChange adapter settings.

3 Rightclick onLocal Area Connection, then choosePropertiesoption.

4 Doubleclick onInternet Protocol Version 4(TCP/IPv4)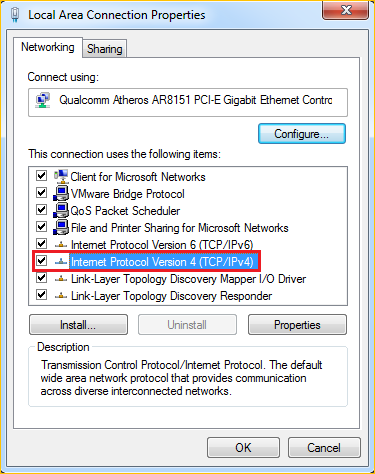 5ChooseObtain an IP address automaticallyandObtain DNS server address automaticallyand then clickOK.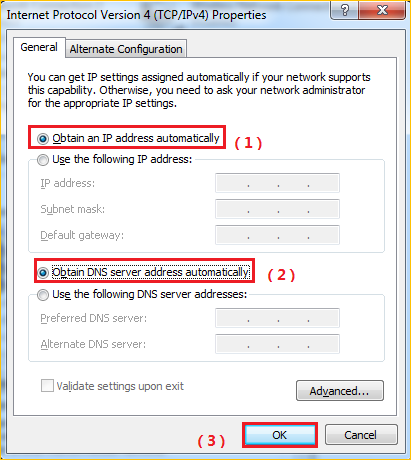 6Also click onOKon the firstLocal Connection Propertieswindow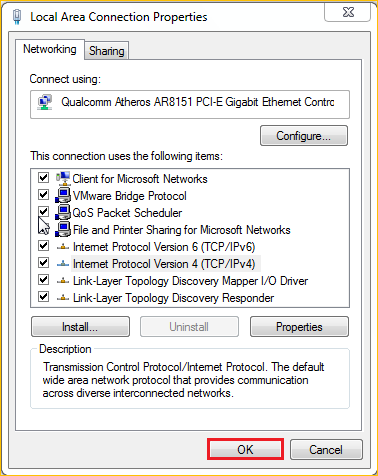 1Open a browser then typere.tendacn.comin theAddress bar, clickEnter.

Note: if you cannot login the management page, please clickHERE.
2Type thePasswordin the bars then click on theLoginbutton to login the setting page.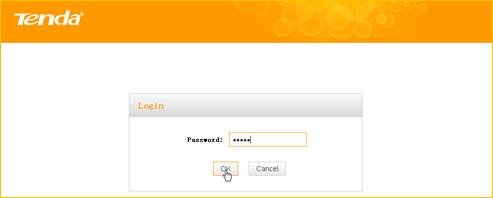 If you still can't login the management page of A300 withre.tendacn.comafter setting A300
in extender mode,please login upper router to check the IP assigned to A300.
For example, we can find the client list of upper router as follow: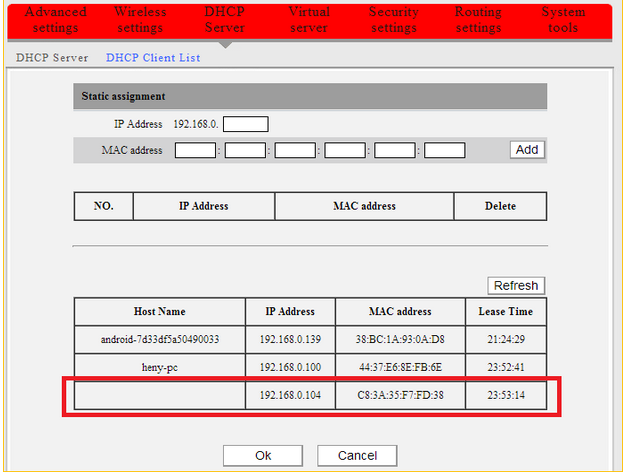 The IP address of A300 assigned by upper router is 192.168.0.104,then we can also login A300 with 192.168.0.104

452Very Good 83506Article Views