ANT30-5G
5GHz 30dBi Dual Polarity Dish Antenna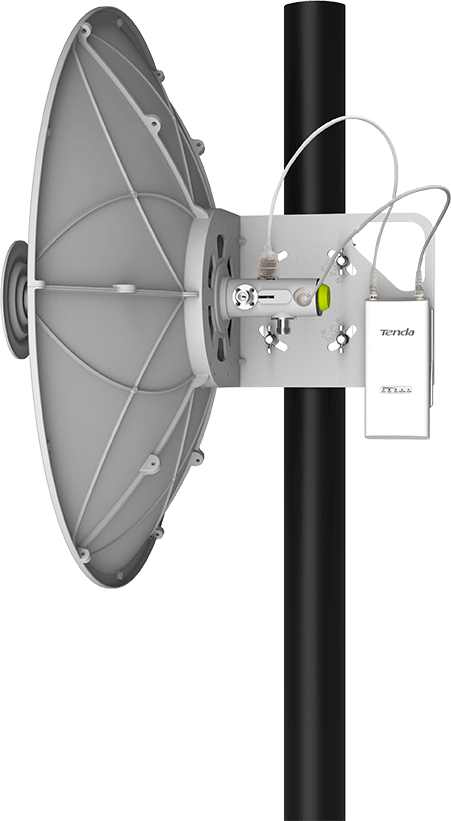 ANT30-5G 5GHz 30dBi Dual Polarity Dish Antenna
What it does
ANT30-5G 5GHz 30dBi Dual Polarity Dish Antenna is designed for PtP backhaul solutions for private ISP wireless connectivity and CCTV surveillance. Pair with Tenda basestation B6, the transmission range can be up to 20km.
Main Features
• 30dBi high gain
• Dual polarization design
• Two RP-SMA Radio Connector
• Operating frequency at 4900~6500MHz
• Mount pole Diameter 30-70mm
Designed for backhaul connection
ANT30-5G features carrier-class construction and deliver 2x2 MIMO performance for P2P backhaul applications.

Plug and Play Integration
ANT30-5G has a built-in basestation mount bracket, so no tools are needed to install the BaseStation B6.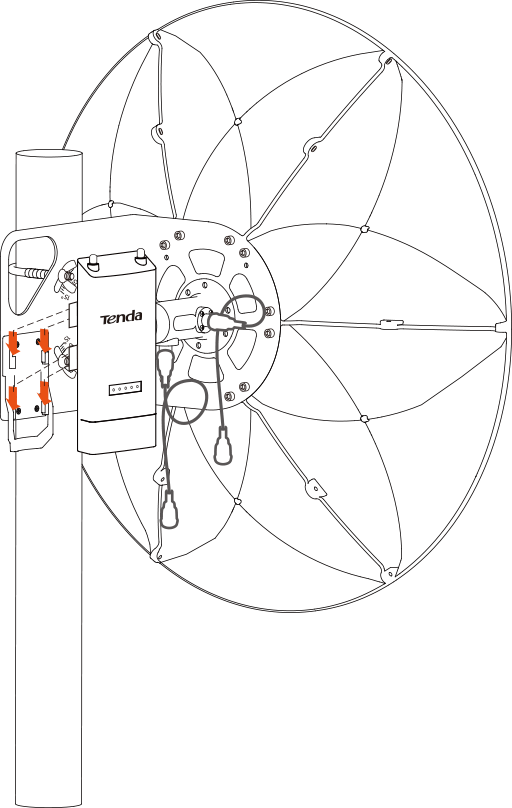 Industrial-Strength Construction
ANT30-5G is designed with robust mechanical design for outdoor application use.