FH307-How to change the SSID and wireless password
If you want to manifest personality and protect your wireless network, you can follow this article to set a personal Wi-Fi name and wireless password.

Open a browser then type 192.168.0.1 in the address bar, click "Enter".

1
Fill in 'admin' in Password fields, click OK to login.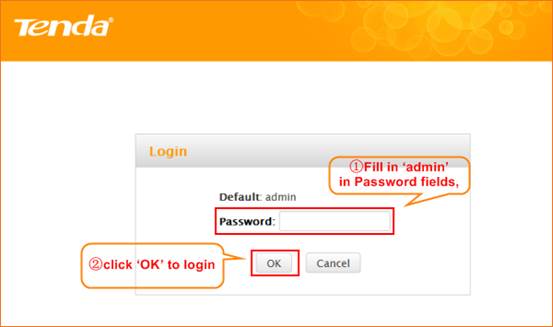 2
Click Advanced on the home page to login the advanced setting page.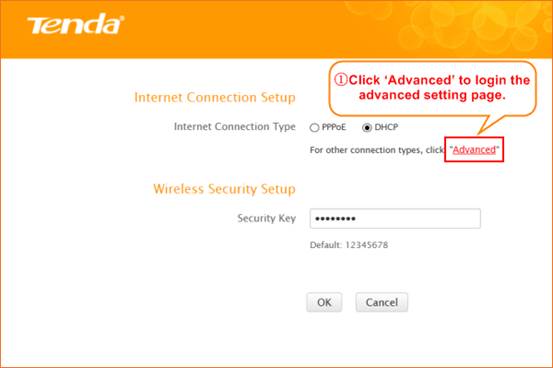 3 Click Wireless, then click Wireless Basic Security,making sure Enable Wireless and SSID Broadcast were checked. Also you can change the Primary SSID as you want, then click OK to save the settings.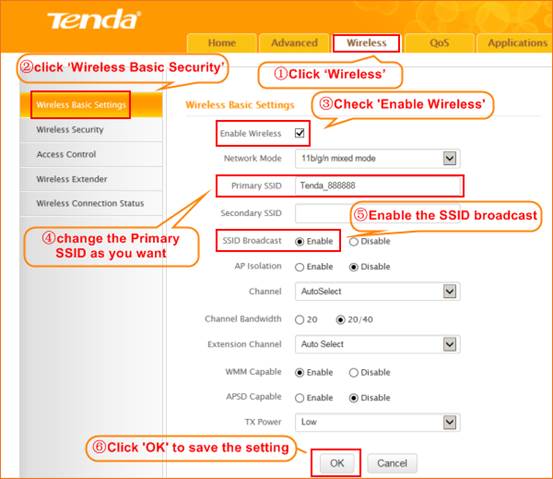 Note
: the Channel 1, Channel 6 and Channel 11 are recommended, since there are a little interference.
4
Click Wireless, then click Security and choose the Security mode as WPA-PSK,set a Security Key as you want.At last, let the other options as default and hit OK to save the settings.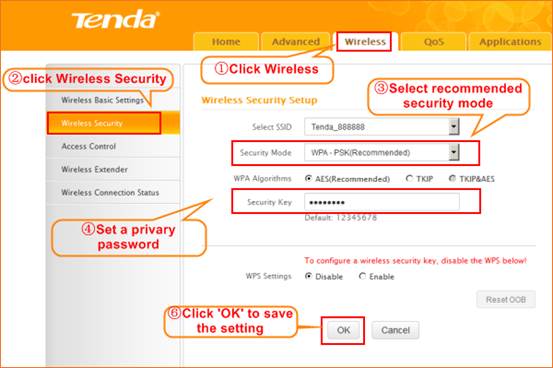 Click Tools, and then choose the Reboot option on the left of the page, then click Reboot.
The Router
and OK to refresh the device info.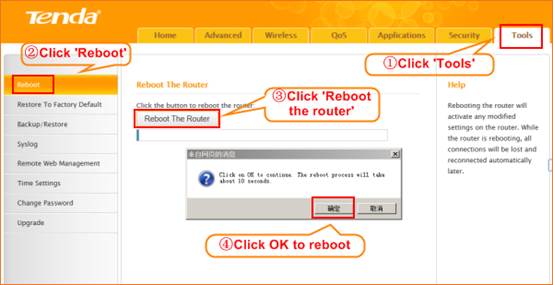 Congratulations! You can enjoy your wireless network with new Wi-Fi name and new password.
Note
: 1: Disable the WPS Setting before you change the wifi password.
2: Security Key should be at least 8 characters.
3: We recommend AES security mode.
4: You need to reconnect to the wifi signal after the device reboot.
0It's very good 66Article Views